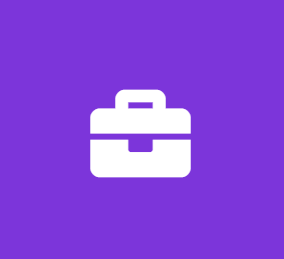 Junior Full Stack Developer
Link Solutions, Inc
Software Engineer Full Time
The Junior Full Stack Developer must have hands-on experience writing and editing in HTML, CSS, JavaScript, jQuery, PHP, MySQL, debugging and a versioning system (like git). Some evening and early morning hours will be required for support and deployments. Weekend on-call rotations will be required also as part of a team environment. Availability to respond via Email, text, and phone after normal hours will be expected as part of small team environment. The candidate should be adaptable to a steady development pace and capable of working independently, as well as within a team environment. The full-time position is based at WestPoint, NY, and the office hours are 9 a.m. to 5 p.m., Monday through Friday. You'll be working alongside other developers, collaborating on the various layers of the infrastructure, in accordance with standards and project/operational requirements.
*This is a hands-on position with a small, dynamic team. The candidate must be able to jump in and take on development tasks upon joining the team. *
Essential Duties:
· Design, develop, troubleshoot, debug, and implement software code (such as PHP, HTML, CSS, and JavaScript), for website frontend and backend;
· Utilize AWS provided services with Drupal CMS.
· Assist with researching and recommending innovation(s), and where possible, automate approaches for development tasks. Identify approaches that leverage our AWS resources.
· Assist with performing daily system monitoring, verifying the integrity and availability of all cloud resources, systems, and key processes.
· Assist with repair and recovery from system or software failures.
· Ensure development services provided do not violate U.S. Army Operational Security (OPSEC) policies or Army/DOD IA/security regulations (NIST 800-53r4, DISA STIGs, AR 25-, AR 25-2, etc.).
· Manage site performance, quality, and usage using Google Analytics and other analytical tools and logs.
· Carry out code refactoring and optimization of existing code.
· Integrate data from various back-end services and databases.
· Gather and refine specifications and requirements based on technical needs.
· Participate in mobile development of websites (responsive design, HTML5);
Requirements:
· Experience with HTML, CSS, PHP, jQuery and JavaScript.
· Experience with cross browser compatibility testing.
· Experience working with cloud-services like AWS.
· Experience with mobile responsive testing.
· Experience with Browser Optimization.
· Experience with command line.
· Experience maintaining repository using Git Workflow best practices.
· Knowledge of Object-Oriented programming and design.
· Knowledge of WCAG & 508 compliance policies a plus.
· Knowledge utilizing Drupal CMS.
· Familiar with developing using LAMP stack.
Clearance/Education/Certifications:
· Able to obtain a Secret DoD clearance
· BA or BS degree in a technical area (Computer Science, IA, Cyber Security) preferred.
· Experience with presenting, orally and written technical information to non-technical audiences.
· Security+ CE Certification (can test within 90 days).
Link Solutions, Inc. delivers reliable and effective Information Technology services to government clients in support of critical mission needs. Delivering a broad range of Infrastructure Operations, Application Development, Cybersecurity, Virtualization, Cloud and Mobility services, Link is quality and compliance focused, under our guiding philosophy "Mission First… Customer Always," We are ISO 9001:2008, ISO 20000-1:2011, ISO 27001:2013 certified and appraised for CMMI ML3 for Services and Development.\
Link Solutions, Inc. is an EOE. AA/M/F/D/V. We participate in the E-Verify Employment Verification Program.
Job Type: Full-time
Salary: $55,000.00 to $60,000.00 /year
Experience:
.net: 1 year (Preferred)
node.js: 1 year (Preferred)
software development: 1 year (Preferred)
javascript: 1 year (Preferred)
Work Location:
Benefits:
Health insurance
Dental insurance
Vision insurance
Retirement plan
Paid time off
Professional development assistance
Tuition reimbursement
This Job Is Ideal for Someone Who Is:
Dependable -- more reliable than spontaneous
Detail-oriented -- would rather focus on the details of work than the bigger picture
Innovative -- prefers working in unconventional ways or on tasks that require creativity
This Company Describes Its Culture as:
Innovative -- innovative and risk-taking
Stable -- traditional, stable, strong processes
Team-oriented -- cooperative and collaborative
This Job Is:
A job for which military experienced candidates are encouraged to apply
Schedule:
Benefit Conditions:
Only full-time employees eligible