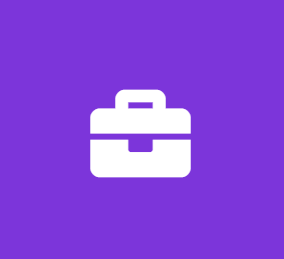 Junior Web Developer
PropertyRate, LLC
Software Engineer Full Time
We are a leading Appraisal Management Company in Orange, CA looking for a Junior Web Developer.
We manage independent appraisers to fulfill residential real estate appraisals nationwide on behalf of lenders. We are the leader in providing innovative solutions in the industry and have a proven history of delivering the best service to our clients and appraisers. We believe that technology & people are our competitive advantage and we need a motivated, high-energy associate to join our team.
The ideal candidate should be knowledgeable in full-stack web development (LEMP) with a focus on front end development (HTML/CSS/JS) and a strong eye for User Experience/User Interface (UX/UI). We deploy multiple times per day (if necessary) and the right candidate should be confident in taking a feature/bug all the way from start (design) to finish (LIVE in production) after a week with our developer onboarding and devops. You will be part of a small but efficient technology team within the company so you will learn a lot and work with the company leaders directly with normal hours and stable systems.
Job Responsibilities:
- Design, develop and deploy our backlog of feature requests from our sales and operations teams
- Maintain our web application including front-end, back-end, database and servers
- Interface with our operations team to help them solve day-to-day issues with new features or software improvements
- Document requirements, system flow, and user interface design for discussion and implementation
- Lead the user experience and user interface of the web application
- Lead the transition from Bootstrap 3.x to Bootstrap 4.x in the coming months
- Assist in building new industry-leading services by defining requirements, software architecture design and UI/UX
- Provide tech support to our associates for system issues
- Assist in emergency internal (office) tech needs such as network, VOIP phones, printers, desktop software, etc.
Requirements:
- Must be comfortable working in a Mac environment
- The software we use every day include IDE: Eclipse, Sequel Pro; Deployment & Testing: Vagrant, Fabric (python), Gitlab (push and pull)
- Knowledgeable in the following technologies:
- LEMP stack: Linux (Debian), Nginx, MariaDB (MySQL), PHP 7.3.x
- Front End: HTML5, CSS, Javascript/JQuery, phery.js (async calls), Bootstrap 3/4
- Unix: Should be able to navigate, copy and move files, create directory, ssh, scp
- PHP: OOP, REST/POST API, MVC Framework (Kohana), basic knowledge of how APIs and queues work
- MariaDB (MySQL): Select, Update, Create, and delete; designing table structure base on current company standard, basic Redis
- Javascript: Must be comfortable coding javascript. As we grow, JS becomes even more important in our development (Chrome Extension, React Native, Nodejs, Puppeteer)
- Services: DigitalOcean, Amazon Web Servers (S3, Route53), GSuite, SSL Certificates
- Experience in real estate industry or technologies is a plus
- Experience in DevOps (deploying to multiple servers) is a plus
Benefits:
- Medical/Dental Insurance
- 10 Days PTO
- Paid Holidays (we follow bank holidays)
- Quarterly bonus (depending on company performance)
Job Type: Full-time
Salary: $40,000.00 to $45,000.00 /year
Experience:
web development: 1 year (Preferred)
software development: 1 year (Preferred)
mvc: 1 year (Preferred)
sales: 1 year (Preferred)
javascript: 1 year (Preferred)
Additional Compensation:
Work Location:
Benefits:
Health insurance
Dental insurance
Vision insurance
Paid time off
Company's website:
Benefit Conditions:
Only full-time employees eligible