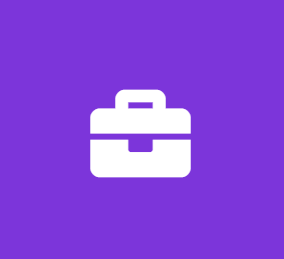 Junior Sales Representative
FavSoftware
Marketing Full Time
Want to work for a startup alongside some of the top web developers and web designers?
Want to work in a new and hip midtown office?
Build a life as a Junior Sales Representative with FavSoftware. Advance your career in a tech role that fuels your purpose.
We're looking for a results-driven Junior Sales Representatives to:
Represent the public image of FavSoftware.
Keep up with tech market trends.
The ideal candidate will be self-motivated, outgoing, have a willingness to work hard to meet or exceed attainable goals, reflect a positive attitude and is not afraid of obstacles.
Successful candidates will be persistent in attempts to offer services to help businesses obtain quotes and consultations on software needs.
Ability to interface with customers in a precise and professional manner.
Raise awareness of the benefits of our products and services.
This position is full time and the potential earnings are endless with an extremely lucrative commission package.
No previous sales experience necessary, but ideal.
Reliable Transportation.
What we have to offer:
Professional development and career growth opportunities.
A competitive commission package.
Uncapped weekly, monthly, and yearly bonus potential.
Strong leadership that consistently mentors, recognizes, and rewards performance.
An organization with aggressive goals and a vision for the future.
Job Types: Full-time, Commission
Salary: $50,000.00 to $95,000.00 /year
Experience:
sales: 2 years (Preferred)
Language:
Work authorization:
Required travel:
Commission Only:
Additional Compensation:
Work Location:
Benefits:
Health insurance
Flexible schedule
Professional development assistance
Paid Training:
Management:
This Job Is Ideal for Someone Who Is:
People-oriented -- enjoys interacting with people and working on group projects
Achievement-oriented -- enjoys taking on challenges, even if they might fail
Innovative -- prefers working in unconventional ways or on tasks that require creativity
Schedule:
Monday to Friday
Day shift
8 hour shift
Benefit Conditions: