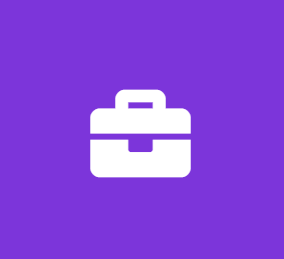 Marketing Intern
Banco Santander International
Marketing Internship
Participate in projects to improve the communication on the different digital platforms including the Digital Workspace, Ebanking and Client App. Support the department in the creation of all marketing materials, among others: communications, presentations, videos, digital workspace content, invitations, brochures and anything else that requires graphic design.
Interest in digital platforms and media
Knowledge of Adobe Creative Suite (Photoshop, Illustrator, InDesign, Premier Pro) and Windows (PowerPoint)
Experience in graphic design, layout, typography and HTML is a plus
Ability to work quickly and multi-task
Very creative, innovative yet organized and with good attention to detail
Team player, collaborative with different areas of the organization
Ability to follow through on assigned tasks and complete delivery
Ability to accept feedback as part of the creative process and use that feedback to improve design skills
Bilingual (Spanish and English)
We are an equal opportunity employer. We employ qualified individuals without regard to their race, color, religion, sex, national origin, citizenship, age, disability, sexual orientation, uniformed service or any other characteristic protected by law.
Job Type: Internship
Salary: $14.00 to $16.00 /hour
Education:
Work Location:
This Job Is:
A good job for someone just entering the workforce or returning to the workforce with limited experience and education
Schedule: