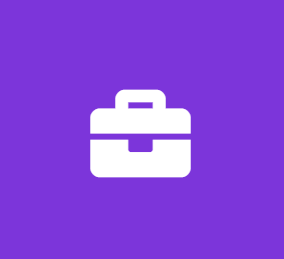 Software Engineer Intern
Carrier Corporation
Software Engineer Internship
Date Posted:
2020-03-10-07:00
Country:
United States of America
Location:
CASAL: Salem Oregon 4001 Fairview Industrial Drive SE, Salem, OR, 97302 USA
Join our team – we enjoy working together! We value: collaboration at all levels, quality over quantity, and continuous learning. You can help us develop products by leveraging a combination of web applications, mobile apps, and custom hardware interfaces. You will help us create value for our Real Estate, Hospitality, Commercial, and Automotive customers by delivering solutions that replace physical cards & mechanical keys with mobile credentials on smart phones that interact with a variety of Bluetooth-enabled, battery-powered devices and locks.
To find out more about who we are and what we do, visit our products websites
For Supra visit http://www.suprasystems.com/
For Onity visit http://en.onity.com/
What does a successful candidate look like?
Self-motivated, tenacious, and persistent through technical road blocks
Values learning by staying current with technology and industry best practices
Loves to develop elegant solutions to complex problems
Values quality over quantity and fosters a quality first culture
Disciplined at prioritizing tasks and a willingness to seeks guidance when there are conflicts
Fosters collaboration through open designs reviews and able to turn technical feedback into improved design
Thrives in a highly collaborative environment
Essential Job Functions
Develop critical software components using programming languages like C#, Objective-C, Swift, and/or Java
Overcome difficult technical road blocks through creativity and tenacity
Continuously learn and stay current with technology and industry best practices
Consult with other engineers to evaluate designs, system interfaces, and code implementation
Support our customers by troubleshooting and fixing critical sustaining issues
Provide reliable estimates of future efforts with clear identification of risks and assumptions
Contribute to customer requirements decomposition, system design, and technology down select processes
Strives to develop the simplest solutions to the most complex problems
Values quality over quantity and fosters a quality first mindset and culture
Manages conflicting demands for time by prioritizing work and clear communication
Qualifications/Requirements
Must be in a Computer Science Bachelor's Degree program
Must be in the MECOP program and qualified for a MECOP internship
Must have excellent written and verbal communication skills
Must be able to work out of an office in Salem, Oregon
Must have unrestricted authorization to work in the United States
United Technologies Corporation is An Equal Opportunity/Affirmative Action Employer. All qualified applicants will receive consideration for employment without regard to race, color, religion, sex, sexual orientation, gender identity, national origin, disability or veteran status, age or any other federally protected class.