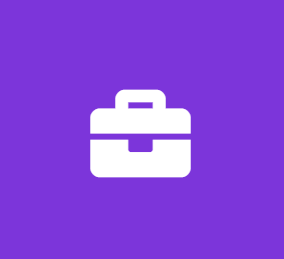 Marketing Intern
Tosca
Marketing Internship
Tosca is looking to hire a full-time Marketing Intern located at its corporate headquarters in Atlanta, GA!
Do you want to intern in a creative, fun, and exciting team atmosphere? Would you like to intern for an established company with an excellent reputation as an employer of choice (Atlanta's Top Workplace Award winner)? Are you passionate about environmentally sound products and practices? Are you ready to take your education in Marketing to the next level?
ABOUT TOSCA
For over 60 years, we have been at the forefront of the reusable revolution, providing packaging solutions that reduce shrink and optimize the supply chain. Our reusable plastic containers (RPCs) are a smarter packaging alternative for shipping perishable food than outdated one-way corrugated boxes. They improve product protection, lower costs, and are more sustainable than single-use packaging. We offer measurable value to suppliers, growers, and retailers.
Named to the Atlanta Journal Constitution's Top Workplaces in Atlanta two years in a row, we promote a culture of positivity and inspire our team members to go above and beyond ... for themselves, each other, and their community. We believe our team members deserve more than just a paycheck. They deserve to work in a fun environment with a supportive team that cares about each other and encourages collaboration at all levels. It's not just about being a great company; it's about being great people and serving a higher purpose. Every Tosca employee can be proud of doing their part to reduce food waste.
A DAY IN THE LIFE OF THE MARKETING INTERN
In this role, you will have the opportunity to learn and work on all different types of marketing projects: content creation, internal communications, social media, digital marketing, reporting, branding, graphic design, and more. This role will be heavy in content development, and you will get to flex your creative muscles every day.
As an integral part of a small team that achieves significant results, we can promise you will be a contributor and owner of projects that directly impact the business. The best person for the job works comfortably in a fast-paced, roll up your sleeves environment, and is interested in tackling new challenges, exploring new technologies, and continuously striving for better results that drive our business.
RESPONSIBILITIES
Ideate and plan a campaign for a major business milestone for Tosca. You will need to present and pitch your campaign idea, which includes concept, strategy, budget, activation, and KPIs, to our internal stakeholders. Based on timing, you might assist in execution and reporting as well.
Assist in the development and optimization of sales material and presentations across established and emerging product lines
Develop content for use across numerous digital channels (email, social, website, etc.) with graphic design skillset.
Assist in the management of our email marketing campaigns via a marketing automation platform (Act-On) to generate qualified leads for our Sales team.
Research, write, edit, and design clear and compelling marketing content for various channels, including but not limited to, LinkedIn posts, blogs, press releases, and email campaigns.
Execute our internal communications strategy and develop beautifully designed, engaging content for all levels of the business
QUALIFICATIONS
Working towards a degree in Advertising, Marketing, Journalism, Business, Communications or other related major
Proficient in Microsoft Office Suite (with an emphasis on PowerPoint presentations) and Adobe Creative Suite

Graphic Arts experience is a plus

Ability to manage a wide variety of projects simultaneously while monitoring timelines
Self-starter who can work in a fast-paced environment
Great attention to detail and excellent time management skills
Team player who is excited to help with any kind of project that is important to the business
Creative thinker who is eager to learn and grow their marketing career
READY TO JOIN OUR TOSCA TEAM?
We understand your time is valuable, and that is why we have a swift and easy application process. If you feel that you would be right for this internship, please fill out our initial 3-minute, mobile-friendly application. We look forward to meeting you!
Tosca Participates in E-Verify