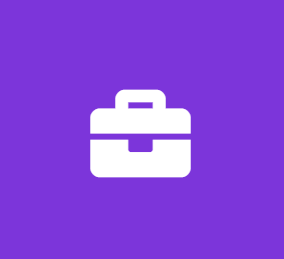 Business Intelligence Intern
Allyn International Services, Inc.
Business Internship
Allyn International is currently looking for an Business Intelligence Intern to join our organization!
Responsibilities:
Maintain data from multiple sources including client's ERP system and transportation management system
Design dashboards and visualizations utilizing Power BI and Tableau
Assist with analysis metrics including KPI's, fill rate, shipments per person per day (SPPPD), transportation spend and volume, and any other report required
Identify areas for process improvement and cost savings, present implementation plans, and drive projects to conclusions
Collaborate with various business units in organization to facilitate and implement new/improved reporting processes or functions
Perform database inquiries and audit to verify system integrity
Work with team to outline the specific data needs for each business analysis project as assigned
Filter and "clean" data by reviewing reports and performance indicators to locate and correct problems
Identify and implement new process improvement opportunities
Other duties as assigned
Required Skills:
MS Office proficiency
SAP
Integrity
Excellent customer service
Excellent written and verbal communication skills
Issue resolution experience
Decision making abilities
Problem solving skills
Planning and organizational skills
Data analysis skills
Project management
Self-initiative
Ability to work within a team
Education and Experiences:
Bachelor's or working towards an equivalent college degree
Logistics experience preferred
Transportation sourcing experience
Familiar with total quality management (TQM)
Position Details:
Location: Ft. Myers, FL
Work Schedule: 40 hours Monday-Friday
Position/Salary Range: Full-Time; Hourly
Physical Demands: Sitting, typing
Work Environment: Office Cubicle
Drug Free Workplace and Equal Opportunity Employer
Benefits:
Medical, dental, vision, basic life (paid for by Allyn), voluntary life, STD (paid for by Allyn), LTD, 401k, Paid Vacation, Paid Sick Time, Paid Holidays, and more!

Allyn is a privately-held professional services firm established in 1992. We are dedicated to providing high quality, customer centric services and solutions for the global marketplace. Our core products include transportation management, logistics sourcing, freight forwarding, supply chain consulting, tax management, and customs compliance. Our clients range from small local businesses to Fortune 500 firms in industry sectors such as power generation and renewable energy, road construction equipment, electronics, industrial materials, heavy duty trucks, mining and drilling equipment, oil and gas, modular building, medical equipment, not for profit, and US government. Allyn conducts business in over twenty different languages and has extensive experience in both developed and emerging markets. Our highly trained experts are located throughout North America, South America, Europe and Asia. Allyn has regional headquarters in Fort Myers, FL USA, Shanghai P.R. China and Prague, Czech Republic.

Allyn offers a team environment, competitive benefits and ongoing training, and support for our team members. If you are in alignment with our corporate values of focused growth, well-being, enjoyment, contribution, excellence, creativity, prosperity, and integrity, and while valuing professionalism and teamwork - now is the time for you to accelerate your career and join the Allyn team. Apply today or refer a qualified friend!