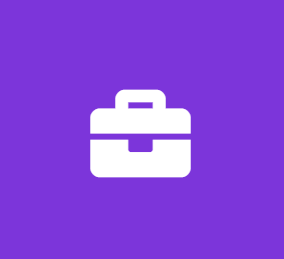 Intern - Software Development
EBSCO Industries Inc
Software Engineer Internship
EBSCO Information Services (EIS) provides a complete and optimized research solution comprised of e-journals, e-books, and research databases — all combined with the most powerful discovery service to support the information needs and maximize the research experience of our end-users. Headquartered in Ipswich, MA, EIS employs more than 3,300 people worldwide. We are the leader in our field due to our cutting-edge technology, forward-thinking philosophy, and top-notch workforce. EIS, a division of EBSCO Industries Inc., based in Birmingham, AL, is ranked in the top 200 of the nation's largest, privately held corporations according to Forbes magazine. EBSCO is a company that will motivate you, inspire you, and allow you to grow. We are looking for the best. If you are too, we encourage you to explore our unique opportunities.
EBSCO Information Services in Birmingham, AL has a unique opportunity for a software development intern to join the team. Working over the summer months, this intern will work on various aspects of the software development lifecycle within a highly agile environment. The ideal candidate will be an active participant in all phases of software development including design, development, deployment, and maintenance. Other responsibilities include:
Build and develop software libraries
Create and maintain application code used in our web applications
Craft and maintain unit tests
Address technical debt issues identified from SonarQube
Maintain thorough documentation related to their work.
Required skills:
Currently enrolled in a Bachelors degree program in Computer Science.
The intern should have completed coursework in software engineering with a focus on actual software development using modern programming language such as Java / C# / Python / etc.
Ability to work 40 hours a week onsite at EBSCO's HQ office
Preferred Skills:
Previous technical internship experience
Excellent communication skills both written and verbal
EBSCO Industries, Inc.is an equal opportunity employer and complies with all applicable federal, state, and local fair employment practices laws. EBSCO strictly prohibits and does not tolerate discrimination against employees, applicants, or any other covered persons because of race, color, sex (including pregnancy), age, national origin or ancestry, ethnicity, religion, creed, sexual orientation, gender identity, status as a veteran, and basis of disability or any other federal, state or local protected class. This policy applies to all terms and conditions of employment, including, but not limited to, hiring, training, promotion, discipline, compensation, benefits, and termination of employment.
EBSCO complies with the Americans with Disabilities Act (ADA), as amended by the ADA Amendments Act, and all applicable state or local law.
View EEO PDF