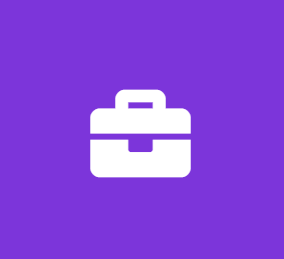 Software Developer Intern
RELX Group
Software Engineer Internship
Software Engineer Internship
Job Summary
The candidate chosen for this role will work alongside team members in a semi-agile environment and apply technical, analytical and communication skills towards improving DevOps metrics for HolosTAF.
The idea is to enhance the current metrics by using new tools like "Power BI" and "Kibana". Developing functions using Java or Python for data collection from different sources like JIRA, relational databases, JSON, XML, Excel and CSV files using API.
Experience (US only) and Education
BS Engineering/Computer Science or equivalent experience required
Key Responsibilities
Ability to code API functions to communicate with applications, database or different file formats using Java or python
Enhancing the current Power BI dashboard for insurance DevOps Holos-Test automation framework
Scheduling automated reports
Scheduling the data collection API jobs
Enhancing the current Power BI dashboard as per business requirement
All other duties as assigned
Automating weekly/monthly metrics
Technical Skills
Basic knowledge of software development methodologies (e.g., Agile, Waterfall)
Basic knowledge of data manipulation languages
Basic understanding of data modeling principles
Familiarity with at least one Programming Language like Java, Python
Knowledge of reporting and metrics tools like Power-BI or Kibana
Knowledge of JavaScript frameworks like jQuery, React JS, Angular JS
Knowledge of REST/SOAP web services
Knowledge of Relational Databases like MySQL, ORACLE.
Knowledge of Linux/Unix operating system.
We are an equal opportunity employer: qualified applicants are considered for and treated during employment without regard to race, color, creed, religion, sex, national origin, citizenship status, disability status, protected veteran status, age, marital status, sexual orientation, gender identity, genetic information, or any other characteristic protected by law. If a qualified individual with a disability or disabled veteran needs a reasonable accommodation to use or access our online system, that individual should please contact 1.877.734.1938 or [email protected]
Risk & Business Analytics (RBA) provides customers with innovative solutions and decision tools that combine public and industry specific content with advanced technology and analytics to assist them in evaluating and predicting risk while enhancing operational efficiency through eight unique brands. RBA is a market segment of RELX and has more than 8,500 employees serving customers in over 180 countries. RBA's eight brands include: LexisNexis Risk Solutions, Accuity, Proagrica, ICIS, Cirium, XpertHR, Nextens, and EG.