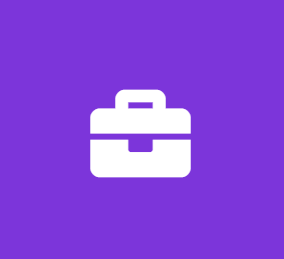 Summer 2020 Intern (Research and Communications)
ALSAC/St. Jude Children's Research Hospital
Marketing Internship
Job Description
Apply today for Paid Summer Internship Opportunities with ALSAC!
As an intern with ALSAC headquarters location in Memphis, TN, you will learn from experts who have helped us become one of America's top healthcare charities while supporting the life-saving mission of St. Jude Children's Research Hospital.
You'll become an integral team member while generating ideas, developing strategies and finding solutions to help raise funds and awareness for children battling cancer and other life-threatening diseases. You can also take advantage of professional development opportunities, build your resume and create memories of a lifetime while making a difference in the lives of others.
Our Program and How To Apply:
This application is for paid Summer internship opportunities at our Memphis, TN location. Please visit our career page for internship opportunities in our multiple regional offices.
We offer paid internships at 10 weeks and up to 40 hours per week for Summer 2020(June-August).
Don't wait- we will begin interviewing candidates so apply online today!
Internship Program Requirements:
Must be actively enrolled in an accredited college or university, as a sophomore, junior, senior or graduate student (in good standing).
Must be 18 years of age or older.
Requires a degree of judgement; ability to speak and write clearly and concisely for communication with internal and external relationships.
Requires good oral and written communication skills, knowledge of Microsoft Office products including Word, Excel, and Power Point.
Must be able to maintain confidentiality.
ALSAC is an equal employment opportunity employer.
ALSAC does not discriminate against any individual with regard to race, color, religion, sex, national origin, age, sexual orientation, gender identity, transgender status, disability, veteran status, genetic information or other protected status.