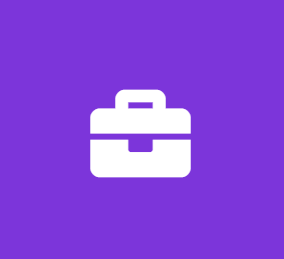 Summer Intern - Marketing Sciences - Experience Analytics
RAPP Internship
Marketing Internship
WHO WE ARE:
We think too much marketing isn't us. It's mass markets not audiences of one. Homogeneous groups to be targeted, not individuals to be inspired. Segments to reach, not people with their own ideas and ambitions. It's one size fits all and it's dull.
When it comes to individuals, we're fierce. We stand up for individuality. We speak up against bland, broad-brush generalizations. We fight for solutions that adapt to the individual's needs, beliefs, behaviors and aspirations. And we commit to doing this in every aspect of our work for clients and their consumers.
We actively foster an inclusive workplace where diversity and individual difference are valued and leveraged to achieve the agency's vision. And most importantly we value every individual's well being.
We are Fiercely Individual.
HOW WE DO IT:
At RAPP we are fiercely focused on the individual and how we can create value from every individual's experience with a brand. We do this across three capability areas: customer centric consulting, creativity that inspires action and customer experience management.
Our data analysts know who that person is. Our strategists understand what they want. And our award-winning Technologists and Creatives know how to get it to them.
RAPP is an integral part of Omnicom's Precision Marketing Group, comprising 4,000 creatives, technologists, strategists, and data and marketing scientists across 40 global markets.
THE INTERNSHIP:
In this 10-week program, our interns will work on client business (roughly 75% of time) and participate in an open-brief creative project (roughly 25% of time). Interns will support teams on the day-to-day client business (varied by department). Additionally, they will develop a collaborative creative project centered on a real-world problem. Each team will receive the appropriate resources, including mentors, to accomplish their goal and complete assignments. Our interns are sharp, and can think both strategically and creatively no matter what discipline they're assigned to.
The Marketing Sciences department quantitatively assesses the strategic opportunity and defines the analytical/measurement requirements of the solution (e.g., segments, treatment groups, business rules, KPIs). The Marketing Sciences, Experience Analytics intern should be pursuing a career or degree in statistics, computer science, math, engineering, economics or another applied science/math discipline.
MARKETING SCIENCES EXPERIENCE ANALYTICS RESPONSIBILITIES:
Analytically explore and understand the challenge, the consumer and the drivers of the business.
Define the data strategy and procure data sources required to enable the solution.
Provide hands-on support to client teams on standard deliverables, which may include data preparation and analysis, reporting and dashboard development.
RESPONSIBILITIES:
Collaborate and clearly communicate with agency team members across departments and roles.
Bring enthusiasm, open-mindedness, and a professional approach to all tasks and problem-solving.
Be willing to learn and take direction and constructive criticism.
Be ready to give supportive arguments and voice your opinion.
Be proactive, ready to take initiative and able to lead other team members.
Pitch creative project ideas.
Brainstorm and research marketing opportunities for an open-brief creative project.
Be willing to learn RAPP processes and tools to ensure quality control and efficiencies.
Be highly organized and attentive to detail.
Be able to multitask and manage projects as assigned within a given timeline.
Possess a desire to keep up on current cultural trends.
Tackle other assigned duties. Be ready for anything!