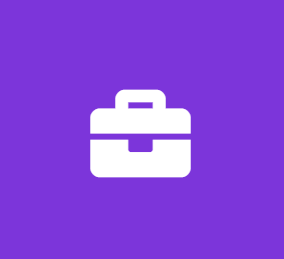 Summer Marketing Intern- Fashion Brands/ Collectibles (Summer 2020)
Hasbro
Marketing Internship
Marketing Internship (Summer 2020)
Imagine a summer internship where work feels like play – it's fun, creative, challenging, and incredibly rewarding. At Hasbro, you work with an amazing team to help tell the world about the most beloved play brands by using a digital first mindset that bring our story driven play experiences to consumers around the world.
You'll be surrounded by digital first thinkers, innovative consumer marketers, and brilliant brand developers! You will be responsible for doing a deep dive on the Collectibles Category, understanding catergory trends, consumer trends, and channel trends, to help inform where teams should be hunting for new growth opportunities. In addition, you will provide ad hoc analysis and support for the My Little Pony/Collectibles Global Consumer Operations team including understanding of day-to-day Brand Management responsiblities including but not limited to Global Sales Marketing Meeting preparation, Product to Market management, and overall product management. Goal is to deliver a full flavor of the marketing function in the Global Commercial Organization.
What you'll do and what you'll learn:
Partnering with cross-functional teams to execute key brand initiatives, including finding innovative ways to grow the business.
Using social insights to help drive product innovations through the system to better meet consumer demands.
Leveraging creative thinking and consumer insights to drive product innovations and better meet/exceed consumer demands.
Assisting in the development of overall go-to-market product strategy, primary assets for advertising and other marketing communications.
Applying consumer insights and competitive market expert segment and leveraging learnings on the product line.
Aligning best in class content and storytelling with strong commercial plans.
What you'll bring:
Digitally savvy, (product development, consumer marketing, retail)
Presentation skills: can deliver complex information in a compelling way, uses story to persuade audience; captures interest, engages audience, uses supporting points to influence
Data analysis: can make sense of quantitative and qualitative information affecting the brand; exposure to Tubular, Net Base, etc. a plus
This opportunity is for you if:
You are currently a Marketing student looking to work on iconic brands
You are keenly aware of the world around you, and love to learn from it
You thrive on figuring things out and making things happen
You are trend savvy and think broadly about competitive sets
You have an entrepreneurial spirit, but know how to leverage it within a corporate environment
You are comfortable experimenting, taking risks and challenging the status quo
You actively seek, and offer diverse points of view
2019 graduates and Spring 2020 graduates are not eligible for Hasbro's summer internship program