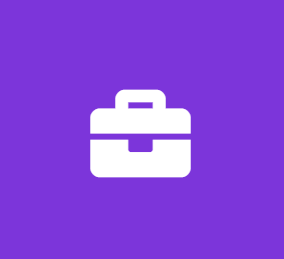 Marketing and Communications Summer Intern
State of Indiana
Marketing Internship
Work for Indiana
Grow your career with the State of Indiana! With more than 50 executive branch agencies, the State of Indiana is a diverse workforce offering employees stimulating and challenging projects across a broad scope of career opportunities. As a State of Indiana employee, you impact the well-being of Indiana's communities every day.
About the Lieutenant Governor's Office:
The Office of the Indiana Lieutenant Governor's mission is to strengthen Indiana's rural economies and communities through capacity building, advocacy and innovation in agriculture, small business, tourism, defense development, housing, and community economic development.
About the Governor's Public Service Summer Internship Program (GPSSIP):
The Governor's Public Service Summer Internship Program (GPSSIP) is designed to give college students real-world, hands-on experience in their desired field of study to enhance marketability upon graduation. Participation in the program will offer students a multitude of experiences including networking with state employees, resume building and soft skills workshops, agency head panels, and much more.
Salary:
The hourly wage for this internship is $11.30/hour.
About the Internship:
The Marketing and Communications Summer Intern will assist the IN Office of Tourism Development (IOTD) staff to encourage travel and increase awareness of IOTD as a travel resource.
A Day in the Life:
This position will assist with the following communication tactics:
Website Content Creation
Assist with story creation for electronic and print media outlets (website, blog, email and print). Research, image collection, write, edit and publish stories.
Social Media Planning and Execution
Assist with social media planning, post creation and scheduling, and development of future social media campaigns.
Public Relations Communications
Assist with the development and execution of earned media pitch strategy and support materials, such as, media kits.
Industry Communications
Assist with the industry monthly newsletter development and execution. Attend industry meetings and networking opportunities.
Other Potential Assignments
Assist with workshop and tradeshow planning and execution, including State Fair booth presence.
Assist with setup and execution of tourism events.
Assist with maintaining the master editorial calendar and development of new themes and ideas.
Assist with maintenance of industry research dashboard and analytics.

What We're Looking For:
The ideal candidate for this internship is currently in progress of a bachelor's degree with a major in journalism, communications, marketing or hospitality management with a minimum GPA of a 3.0.
What You'll Need for Success:
Strong communication skills, both written and verbal
Strong management and customer service skills
Professionalism, diplomacy and tact
Strong organizational skills with the ability to manage and prioritize multiple projects and deadlines
Personal attributes: organized, detail-oriented, outgoing, energetic, articulate, patient, courteous and friendly
Proficiency in Microsoft Word, Microsoft PowerPoint and Microsoft Excel and ability to learn new software programs as necessary to job functions
Knowledge of Indiana's tourism attractions
Ability to travel
Equal Employment Opportunity:
The State of Indiana is an Equal Opportunity Employer