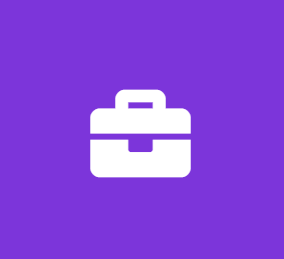 Public Relations Intern
Boiron USA
Marketing Internship
6 month internship
Summary of Position
To serve as intern for the Public Relations department (extended assignment). Primary responsibilities will support Public Relations and Marketing efforts promoting Boiron's product line.
Duties and Responsibilities
Help coordinate mailings, events and follow-up with Public Relations contacts.
Identify opportunities to promote products. Work with existing written material to pitch to press and influencers.
Research topics/statistics to support the development of syndicated articles, creative briefs, press kits and blog posts.
Build media and influencer lists with online database(s) and/or make calls to verify correct media contacts; research/find appropriate media outlets, bloggers, influencers and contacts. Update database with new information.
Assemble press, consumer or influencer mailings. Help assemble components of press kit (i.e. cover letter, press release, fact sheet, product sample, etc.), consumer packages or blogger outreach kits.
Organize traditional media and social media assets. Help coordinate library of videos, tweets, posts, product descriptions etc. for existing assets.
Audit and Reviews. Conduct full reviews and check for discrepancies on Boiron Medicine Finder App, e-store listings, product database entries, marketing copy, product labels and web pages.
Assist Marketing team with competitive reviews. Help collect store imagery, product samples, and pricing.
Take inventory, restock and organize product displays and planograms throughout the Boiron headquarters.
Assist with sampling programs. Help assemble components of major sampling initiatives including assembly and working with Customer Service and/or Shipping Department.
Assist in preparation of monthly media report. Compile and circulate press clippings to team.
Research and collect price quotes from prospective external vendors and agencies.
Assist with submission of art and copy requests to Design team (i.e. material updates, product mockups etc.)
Contribute content and creativity to marketing tools and presentations.
General Department Administration includes performing other duties as assigned that may include supporting other departments (i.e. Pharmacy Development, Government Affairs).
Requirements
Current or recently graduated college student with studies in PR, Marketing, Communications, or another relevant program.
Willingness to seek answers and take direction to support a team; willingness to work toward taking initiative and develop ability to work independently after instruction and training.
Strong writing and editing skills.
Strong organizational skills with attention to detail.
Strong research skills.
Ability to work independently as well as part of a team.
Job Type: Full-time
Salary: $13.50 /hour
Work Location:
Benefits: