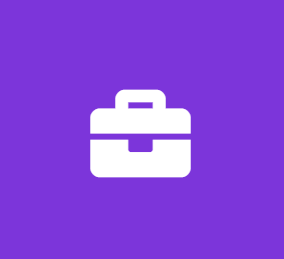 Business Development Intern
Graj + Gustavsen
Business Internship
We are looking for a dynamic, energetic intern who is eager to learn about our company by assisting in the brand extension / licensing departments. Selected interns will be working closely with the core staff as well as the principals of the firm. Interns will have the opportunity to observe, firsthand, the day-to-day workings of a fast-paced and innovative brand consultancy and work with well-known brands, as well as startups. You will be working closely with our team to conduct research, capture data and attend meetings where you will be asked to take minutes.
A successful intern will be willing to help with any tasks assigned by a supervisor. You will be involved in / assist with both upcoming and current projects.
Intern Responsibilities:
- Fulfill tasks set out by supervisors from all departments.
- Attend meetings and take minutes.
- Perform research at a supervisor's request.
- Update social media platforms and write copy for posts.
- Create images for social media posts.
Intern Requirements:
- A final year student or recent graduate.
- Eager to learn and work with various departments in the company.
- Excellent verbal and written communication skills.
- Proficiency in Microsoft Office.
- Ability to multitask.
Job Types: Full-time, Part-time, Temporary, Internship
Salary: $15.00 /hour
Experience:
business development: 1 year (Preferred)
Education:
Location:
New York, NY 10010 (Required)
Language:
Additional Compensation:
Work Location:
Benefits:
Hours per week:
Typical start time:
Typical end time:
This Job Is Ideal for Someone Who Is:
Dependable -- more reliable than spontaneous
People-oriented -- enjoys interacting with people and working on group projects
Adaptable/flexible -- enjoys doing work that requires frequent shifts in direction
Schedule:
Monday to Friday
No weekends
8 hour shift