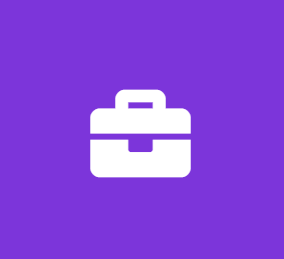 Marketing Intern
Phi Therapeutics, Inc.
Marketing Internship
Who We Are:
*
Phi Therapeutics is a microbiome company that is changing the way we treat chronic bacterial diseases. We're a venture-backed company with offices in San Francisco and Sonoma County, and we've been working on groundbreaking technology that will revolutionize the approach to acne, eczema and other skin diseases, especially for those with sensitive skin.
*
*
After 4 years of intensive research on the skin microbiome, we can't wait to unveil our first set of products for and from the skin microbiome - our acne product line.
*
*
Who We Are Looking For:
We are looking for a contract to hire Marketing Intern with an entrepreneurial spirit/mindset to help with daily content strategy tasks as well as long-term strategic projects. The Marketing Intern will be a self-starter and will work closely with the Marketing Manager as well as the company Founders to help create and schedule content for social platforms like Instagram, Facebook, Twitter, Pinterest, YouTube, and LinkedIn (maybe even TikTok!).
We'd love to hear from you if you are:
A creator with experience in photo editing and content creation for social media- specifically with Instagram, Instagram Stories, and Twitter.
An intermediate marketing wiz with experience with social media management systems like Salesforce, Later and Mailchimp.
A lifelong learner who gets excited (and stays up to date) about the ever-changing world of social media marketing and has heavy experience in Instagram stories and TikTok.
A quick thinker and a clear writer who can adhere to our company's branding voice and tone.
A positive spirit with experience working collaboratively with other teams.
A go-with-the-flow team player with the ability to be flexible and manage multiple projects with varying timelines.
Our marketing intern will mostly be needed to create content for Instagram Stories, TikTok, and Twitter and collect data from these platforms, as well as other various tasks including influencer outreach.
We are looking for someone who works quickly, is motivated, upbeat, and can be flexible through various tasks assigned.
Extra credit (but not a requirement) if you have the following:
Experience in the beauty/cosmetic industry.
Experience in working with an e-commerce brand.
Love for all things marketing and content creation!
When applying, please include links to your portfolio/website/online content.
Entry Level Position Contract to Hire - College Graduate with 1-2 years work experience.
20-30hrs per week 50/50 in-office/remote. San Francisco Bay Area only may apply.
Job Function: Marketing, Art/Creative, Education
Company Industry: Marketing and Advertising, Internet
Skill Keywords: Digital Marketing, Media Management, YouTube, Instagram, Social Media, Content Strategy, Writing, Video Editing
*
Job Types: Part-time, Contract
Salary: $18.00 to $20.00 /hour
Experience:
Influence Monitoring: 1 year (Preferred)
Social Media Marketing: 1 year (Required)
marketing: 1 year (Preferred)
Video Editing: 1 year (Preferred)
Working Days:
Monday (Required)
Wednesday (Required)
Tuesday (Required)
Thursday (Required)
Friday (Required)
Work Location:
Benefits:
Typical start time:
Typical end time:
This Company Describes Its Culture as:
Innovative -- innovative and risk-taking
Outcome-oriented -- results-focused with strong performance culture
Team-oriented -- cooperative and collaborative
This Job Is:
A "Fair Chance" job (you or the employer follow Fair Chance hiring practices when performing background checks - learn more at https://start.indeed.com/fair-chance)
Schedule:
Monday to Friday
No weekends