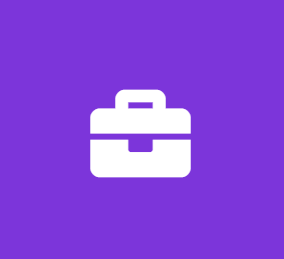 Communications and Engagement Intern
Sannam S4
Marketing Internship
If you would like to be considered for this role at Sannam S4, please send your resume with an introduction letter to michael.green(@)sannams4.com. Applications for the INTERN role submitted here will not be reviewed.
Job Title:
Communications and Engagement Intern
Job Description:
If you would like to be considered for this role at Sannam S4, please send your resume with an introduction letter to michael.green(@)sannams4.com. Applications for the INTERN role submitted to with the APPLY button above will not be reviewed.
Sannam S4 is currently seeking a Communications and Engagement Intern to support its North America team. This position requires an energized self-starter with an interest in events, communications, and marketing to apply principles learned in the classroom in a professional environment. This position will have a range of duties in developing and implementing events for the Sannam S4 Group, the U.S.-India Knowledge Exchange initiative (USIKE) and U.S. Business Centers in India.
The events and communications intern will assist with implementing the North American marketing and operations strategy, and will also assist online social media, website development, business development, research, and day-to-day administrative tasks.
The anticipated timeline for this position is March 2020-December 2020 (with a possibility of an extension to the Spring 2021 semester). We can be flexible on duration of the internship and on a full or part time basis. Strong candidates have moved onto OPT and full-time roles within Sannam S4's business internationally.
This is a paid internship.
Working Hours
9am – 5:30pm, Monday - Friday (part-time options available)
Periodic out of business hours for international phone calls
Experience Range:
1 - 3 years
Educational Qualifications:
Any graduation,
Job Responsibilities:
Provide support for event logistics, visits, delegations, and conferences, especially for education conferences and U.S.-India Knowledge Exchange initiative events.
Support Sannam S4's communications strategy, including assisting the management of the Sannam S4 & USIKE website, social media, and e-newsletter outreach to partner organizations, institutions, and media outlets.
Support Sannam S4's education team in North America by collecting qualitative data from marketing campaigns and assisting in promotional activities for events and conferences.
Prepare branding marketing collateral such as online flyers for upcoming events, postcards and handouts.
Develop new social media campaigns, considering current and planned promotional activities targeting North America & potentially the UK.
Assist and update company database and customer relationship management system (CRM) for North America.
Support Sannam S4's market research tasks such as developing business lists for database management and for USIKE initiatives.
Other tasks as needed. Additional tasks may be available depending on various projects which may arise during the position time period and/or the intern's desire to gain experience within a particular area.
Additional opportunities:
Attend high level meetings related to the business development of Sannam S4, USIKE and the U.S. Business Centers.
Attend high level networking events such as higher education conferences, U.S.-India receptions and other conferences organized by universities.
Work closely with the CEO, the Director of Government Relations and Strategic Development, & key members of the Education team to learn about Sannam S4's delivery of services.
Skills Required :
Email Campaigning, PowerPoint, Adept problem-solver, Business Communications, Microsoft
Candidate Attributes :
Must be at least a college junior in good standing, a graduate student or a recent graduate.
College students majoring in journalism, marketing, business, international relations, or similar fields are encouraged to apply.
Work Experience
Prior public affairs, event co-ordination or communications internship experience is desired.
Skilled in WordPress and familiar with Constant Contact marketing tools.
Proficient in Adobe Creative Cloud programs (Illustrator, InDesign, and Photoshop) and modern web design practices.
A successful applicant will have a strong teamwork ethic.
Experience with content creation in marketing platforms such as LinkedIn, Twitter, Instagram, Blogs, Facebook and Twitter.
Excellent knowledge of Google Drive Applications and MS Office.
With a strong track record of professionalism and support for our clients, Sannam S4 has built its business on individuals who bring value and experience to the business and its clients and the accountability that a medium sized business requires.
Desired and preferred skills and competencies for this position:
Strong communication skills
Time management, interpersonal and problem-solving skills.
Ability to work in target-oriented environment and under pressure.
Conversant with Microsoft Office: Outlook, Word, Excel and PowerPoint.
Flexible, committed and driven.
Good level of self-efficacy as relates to problem-solving and client service delivery
Preference for students who have lived or worked in India or China.
Job Types: Temporary, Internship
Salary: $11.00 to $17.00 /hour
Location:
Washington, DC 20006 (Required)
Work authorization:
Work Location:
Benefits:
Flexible schedule
Paid time off
Internship Compensation:
Schedule:
Monday to Friday
Day shift