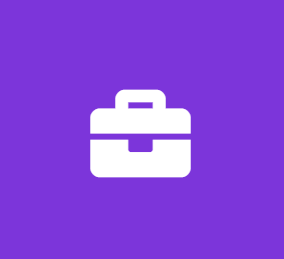 Human Resources Intern
Monona Bank
Business Internship
This position will provide support to the Human Resources department in recruiting, associate benefits, orientations, associate relations and administrative projects in order to gain exposure to Human Resource tasks and activities. This Internship will last the duration of Summer break, and is flexible with regards to a start and stop date dependent on student needs.
The mission of Monona Bank is to create extraordinary banking experiences where everyone prospers. To reach that goal, our associates continually strive to ensure every interaction with our clients and co-workers exceeds their expectations. Monona Bank's core values of honesty, integrity, clarity and trust guide associates to take time to understand client needs and genuinely commit our knowledge and resources to positively impact the prosperity of our clients, communities, associates and shareholders.
The Primary Job Duties Include:
Assist with the standard recruitment and selection process. Including creation and posting of positions, review of resumes, setting up interview schedules, gathering feedback after the interview process, and completing employment checks.
Maintain the Applicant Tracking System by adding and updating all candidates and hiring status throughout the recruitment process. Completion of Affirmative Action emails and reporting.
Participate in and assist with enhancing the on-boarding process for new hires.
Provide support as the department develops a brand related to forms, policies, on-line presence, benefits and other areas.
Verify documents, organize, scan and update associate files.
Focus on automation and process improvements for key HR projects, activities and forms.
Provide input on training and development activities to support bank strategic goals.
Provide assistance to associates questions related to all aspects of the department.
Protects all confidential information obtained on the job by safeguarding it when in use, filing it properly when not in use, disposing of it properly and discuss it only with those who have a legitimate business need to know.
Completes all assigned training courses in a timely manner. This includes, but is not limited to: Compliance, Information Security and job specific trainings.
Qualifications:
Currently pursuing a bachelor's degree in Human Resources or closely related field.
Junior or Senior at an Accredited University.
Strong communication and interpersonal skills
Ability to learn rapidly and adapt quickly to changing priorities, situations and technology.
Strong attention to detail.
Excellent time management and organizational skills
Must possess a keen understanding of people and a sense of fairness and consistency.
Able to maintain strict confidentiality.
Benefits of Working at Monona Bank:
Competitive compensation
Pet Insurance
Special Banking Offers and Discounts
A fun environment to learn and grow!
*Some benefits may be subject to a plan waiting period*
Monona Bank is proud to be an equal opportunity employer. Consistent with our commitment to creating an extraordinary bank, we encourage all applicants regardless of race, color, religion, sex, sexual orientation, gender identity, national origin, veteran or disability status to apply. We work hard to exceed our client's expectations and by promoting a supportive, diverse, and respectful workforce, we believe our team is among the best. All employment decisions are made based on qualifications, merit, and business need.
If an individual needs reasonable accommodations to apply for or perform a job at Monona Bank, please contact Human Resources at (608) 310-1261.
Job Type: Full-time
Salary: $16.00 to $18.00 /hour
Pay may depend on skills and/or qualifications
Application Question:
Are you currently pursuing a Human Resources Degree at an Accredited University?
Additional Compensation:
Store Discounts
Other forms
Work Location:
Benefits:
Professional development assistance
Schedule:
Monday to Friday
8 hour shift