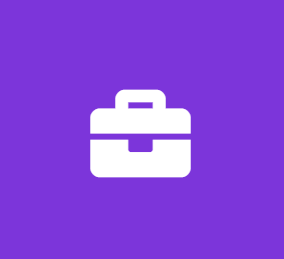 Paid Internship-Marketing-Finance-Accounting-Supply Chain-IT
Arthur Schuman Inc
Marketing Internship
Company Overview:
For four generations, the Schuman family has earned a reputation for delivering world-class cheese to customers around the globe. Whether importing the best cheeses from Europe, making award-winning cheeses in Wisconsin or crafting inspired new cheese products, Schuman Cheese has never strayed from its core purpose: to enhance everyday eating experiences with the highest quality cheese. Explore how a genuine passion for great cheese and the latest innovations, along with investments in the best people and facilities, continue to honor founder Arthur Schuman's legacy at SchumanCheese.com.
The company offers a comprehensive benefit package, including medical, dental, vision, life and disability insurances, 401k retirement program, PTO, holidays, discount & opportunities to grow. The culture is fast paced and collaborative. Our core values include honesty and integrity, pride in our products, innovation, industry leadership and a commitment to the wellbeing of our family, employees, suppliers, customers and community.
Recruiting and retaining the best and brightest talent is essential to Schuman Cheese's continued success.
Schuman Cheese offers opportunities to students with passion for success. The position will offer opportunities to design and plan your own steps to be successful. The intern joining Schuman Cheese will gain knowledge of dairy industry and creating artisanal cheese. While being assigned to your interested department and work with the team, you will build business plans with your innovative idea to present to the CEO and our Senior Leadership Team at the end of your internship. The business plan can be with any ideas embracing our core values and must include a mission statement, details of your new idea (product/process), financial matrix and end goals. If your business plan is selected for implementation, you will be given an opportunity to be part of this project and will be awarded $5,000.00 scholarship towards your following semester. You will also receive an offer to join Schuman Cheese after you complete your degree.
Essential Functions:
· Gain industry and organizational knowledge through daily interactions and job assignments.
· Develop business & technical skills needed for successful career.
· Provide daily task/project support for assigned department.
· Perform market research to develop a business plan topic.
· Set up meetings to obtain necessary knowledge and information from subject matter experts in the organization.
· Learn financial matrix to put a business plan together.
Required experience and skills
· High school diploma required.
· In pursuit of an Associate, Bachelor or Graduate degree at an Accredited Institution and be able to provide documentation to confirm your degree progress.
· Current class standing of sophomore or above.
· Passion to be successful with interest in Food.
· At least 18 years of age.
· Internships are intended to be positions that are for limited duration, with a maximum duration of 12 weeks.
· Strong desire to gain further understanding of the food manufacturing business.
· Effective communication and interpersonal skills (both written and verbal).
· Strong analytical skills and ability to interpret.
· Must be authorized to work in the United States without visa sponsorship.
· Adaptability to changing demands, priorities, circumstances and directions.
· Strength working independently, but also as a member of the larger company team.
Schuman Cheese is an Equal Opportunity Employer
Job Type: Internship
Salary: $19.00 to $21.00 /hour
Work Location:
Schedule: