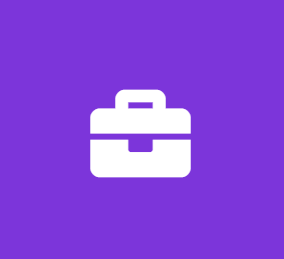 Project Coordinator & Social Media/Marketing Intern
Employee Ownership Expansion Network
Marketing Internship
Overview
Small start-up non-profit organization with focus on the promotion of employee ownership as a business model is seeking assistance for our Executive Director in all aspects of the organization with a focus on project management, marketing, and donor database management.
Team Member
The ideal candidate will be an active, self-starting and dedicated team member, at all times promoting the positive message of employee ownership, and the value to our
citizens, our society and the economy.
Hours
15 to 20 hours per week as an independent contractor through September 1, 2020 with possibility of extension. Much of the work can be done remotely with weekly or bi-weekly meetings with the Executive Director in the DC area.
Duties
Assist in the development and execution of a marketing plan
Assist in updating the organization's website
Assist in the development and execution of a social media plan
Develop articles/informational blurbs as directed by ED for publication
Assist with the creation and preparation of a monthly newsletter using MailChimp
Assist in creating materials for advertising, conferences and displays
Manage and update donor contact list using Neon
Conduct appropriate research/spreadsheet compilation for list development
Project management using Hive
Administrative assistance as requested
Required Skills
MS Office Suite
Google Suite
Social Media (LinkedIn, FaceBook, Twitter)
Website management
Excellent verbal and written skills
Strong time manager
Marketing or public relations experience a plus
Interest in future employment in the non-profit sector
MailChimp experience a plus
Hive Project Management software experience a plus
Neon CRM software experience a plus
Job Types: Part-time, Internship
Salary: $16.00 to $18.00 /hour
Experience:
social media: 1 year (Required)
office: 1 year (Required)
social media marketing: 1 year (Preferred)
digital marketing: 1 year (Required)
marketing: 1 year (Preferred)
Work Location:
Benefits:
Internship Compensation:
This Company Describes Its Culture as:
Detail-oriented -- quality and precision-focused
Aggressive -- competitive and growth-oriented
Outcome-oriented -- results-focused with strong performance culture
This Job Is:
A job for which military experienced candidates are encouraged to apply
Open to applicants who do not have a college diploma
Schedule:
Company's website:
https://www.eoxnetwork.org