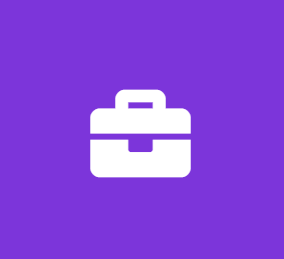 Summer STEM Teachers, Assistants, Internship (Minecraft, Coding & Robotics)
Tech Academy
Customer Support Internship
Hello, and thank you for your interest in our Summer Technology Teacher and Assistant Positions! Below is an overview of the program and positions as well as a few questions to help us determine if you are a good fit for our company.
***** APPLY ONLINE https://forms.gle/43uzhmqBqhUMKt5Y6 ***************
************************
**JOB DESCRIPTION**
************************
All classes are are in Eagle and Mountain Home. You must be willing to go to BOTH locations. You will be paid for mileage when you drive more than 20 miles one way.
You must be available for ALL weeks this summer from June 8 to July 31. Classes typically run Monday-Friday, and you will need to be available from 8 am to 5 pm. We do not run classes on July 4th.
As a Teacher or Assistant, you will be driving to your site, typically a school or community education building. You will typically be responsible for bringing 2-3 plastic bins of equipment per class, which you will then be set up in a classroom before students arrive. Our headquarter location is in Minnesota.
You will be delivering our curriculum to classes of up to 20 students. Teachers must be comfortable with managing up to 14 students alone. Grade level will vary between K-8th grades depending on the class.
************************
ABOUT PROGRAM:
************************
Tech Academy teaches week-long technology classes throughout the US. We offer classes in Minecraft, Movie Making, Video Game Design, Legos, and Robotics for students ages 6-14. We are seeking enthusiastic applicants for our Summer Camp Technology Teacher and Assistant positions.
Ideal applicants for Teacher positions are college students/graduates with experience with elementary-age children or licensed teachers.
Ideal applicants for Assistant positions are tech-savvy high school or college students, or those qualified for the Lead Teacher position looking for a more relaxed role in the classroom.
************************
Training and Equipment:
************************
Before teaching or assisting, teachers must complete 12 hours of online training on basic camp management and leadership skills. You must also complete a 12-hour employee orientation, during a live teleconference (we have used Youtube live stream in the past)
The curriculum will be provided to each teacher for each class. You are required to go over the curriculum, and submit projects to us prior to teaching. We will available during business hours via phone and email to help you. You will be provided all of the equipment needed to teach a class each week. Equipment will be mailed to you 1-3 weeks prior to class. You will need to mail the equipment back to us. We will pay you for the time spent and of course shipping expenses.
************************
Pay:
************************
Teachers: $14-$18 an hour
Assistants $12-$14 an hour
Prep: $12 an hour
************************
Requirements:
************************
-College Student/Graduate majoring in Engineering, Computer Science, Graphic or Visual Arts, Video Game Design or Education
-Experience with Elementary age children
-Have a valid driver's license
-You will be required to complete a local and national background check
-Be very comfortable with technology and using computers
-Your own reliable vehicle that can transport up to 4 large plastic totes
-Able to lift equipment totes weighing up to 40 pounds
-You must be very punctual and reliable. Students must always be supervised.
-You must be organized and efficient to run an effective class
-You must be self-confident, energetic, creative, and assertive enough to control a class of high energy elementary-age kids
-You need to be able to work independently and communicate via email and phone with us on a regular basis
Reliable access to the Internet and a cell phone.
Plusses:
Knowledge of Legos, Minecraft, or both Programming or Robotics experience of any kind
******** APPLY ONLINE https://forms.gle/43uzhmqBqhUMKt5Y6 ***************
Job Types: Part-time, Temporary, Internship
Salary: $14.00 to $18.00 /hour
Education:
High school or equivalent (Preferred)
License:
Driver's License (Required)
Work Location: