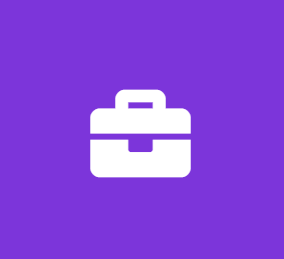 Corporate Intern: Communications Summer 2020
Caterpillar
Marketing Internship
Description

At Caterpillar, we're working to help our customers build a better world. We wouldn't be the Caterpillar we are today without the exceptionally talented, bright and driven people who get the job done. This is your chance to help us make progress possible around the world – for our customers, for growing communities and for every member of our team. We are looking for a dynamic, organized self-starter to join our Product Support and Logistics Division as a Communications Intern in Morton, IL.
Product Support and Logistics Division
We're committed to our customers, who build a better world with our products, services and solutions. We understand and show the value of why they should always choose us. We're exploring new ideas and opportunities – innovating to discover the breakthroughs necessary for tomorrow's growth.
And we are one team – creating and delivering world-class components and solutions superior to the competition.
As a Communications Intern you will work with fun, energetic teams and leaders to develop internal and external communications. Caterpillar interns are challenged with real world projects and assignments that add value and develop professional skills. While with us, a communication intern is typically involved in the following:
Working with leaders to build and execute creative communication plans and strategies

Writing and copy editing internal and external communications

Supporting website strategy and video production

Creating eye-catching visual communications

Organizing events and engaging with the local community
Our work environment is friendly, fast-paced and constantly changing. If you want to help us do the work that helps our customers build a better world, apply!
Summer 2020: May 18, 2020 – August 7, 2020
This is a 40 hour per week assignment, lasting 12 weeks.
Besides exciting work, Corporate Interns will experience:
Comprehensive internship orientation

Tours of state-of-the-art manufacturing and research facilities

Product Demonstrations

Various social events

Networking with leadership

Intern round-table discussions

Business skill building

Career discussion with leaders and experts

Resume and Interview workshop
Qualifications

If you are interested in applying for this position, please attach a copy of your resume, writing / project samples and an unofficial copy of your transcripts, to your application.
Internship Program Qualifications:
Must be currently enrolled in a full-time, four-year accredited college or university or graduate school in one of the following degree programs: communications, marketing or business
Minimum 3.0/4.0 Cumulative GPA (no rounding)
Expected graduation: December 2020 and beyond
Proficient in Microsoft Office 365 tools: PowerPoint, Word, Excel, SharePoint, Stream, Teams, etc.
Top candidates will also have:
Excellent written and verbal communication skills
Previous internship experience in communications, marketing or business
Visual communications experience; proficient in Adobe Creative Suite
Caterpillar is not currently hiring individuals for this position who now or in the future require sponsorship for employment visa status; however, as a global company, Caterpillar offers many job opportunities outside of the U.S. which can be found through our employment website at www.caterpillar.com/careers.
EEO/AA Employer. All qualified individuals - including minorities, females, veterans and individuals with disabilities - are encouraged to apply.