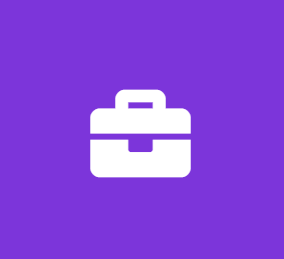 Summer 2020 - Marketing Intern
Kin + Carta
Marketing Internship
Kin + Carta is an innovation and emerging technology firm that helps Fortune 500 companies seize new opportunities through world-changing digital solutions. We are not a conventional company, and we have no intentions of becoming one. Our culture is one that fosters innovation and creative thinking without the bindings that are typically introduced with large organizations.
We are looking for a creative, proactive and detail-oriented Marketing Intern to join our team. You will help cultivate opportunities, grow our revenue across a number of territories and industries, and make an impact through campaign execution of our Business Development & Marketing machine. The most successful people in this role have a passion for the emerging tech space and are highly motivated, productive, analytical and organized. If you are a solution-oriented hustler with an entrepreneurial mindset, let's talk!
What you'll be doing:
Conducting Marketing Research for service line and campaign initiatives
Support in the creation of marketing campaigns from start to finish. Be part of the strategy, develop personas, marketing assets and execute everything from events to lead nurture campaigns
Help the team develop, maintain, and expand a database of prospects within the organization's pipeline
Maintain a high level of Solstice solution expertise and competitive intelligence, becoming an expert on customer experience and emerging technology
Work closely with Business Development and Marketing teams to develop strategy surrounding targeted industries and territories
Submit accurate and complete information in Salesforce.com and Hubspot and provide regular updates to management regarding opportunities, trends and challenges
Support in the development of inside sales and marketing strategies
Event support planning, execution, retrospectives and follow-up
Work in our office 40 hours per week
What we're looking for in you:
Currently studying business, marketing and/or sales heading into your senior year
Detail-oriented and analytical
Prominent organization, communication, and time management skills
Desire to work in a fast-paced, self-directed entrepreneurial environment
An understanding of emerging technology concepts is desired, but not required
Driven to succeed and grow is required
Strong project management skills - experience seeing a project from ideation through execution
Familiar with digital campaigning and digital marketing tools is desired (Hubspot, Google Analytics, Google Adwords, Salesforce, etc.)
We welcome Kin to show up as their full selves every day. Because this is so important to us, Kin + Carta is proud to be an equal opportunity employer.