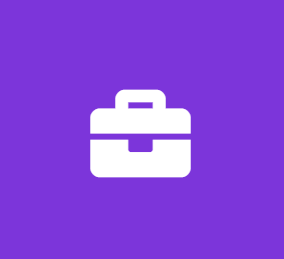 Marketing Intern
Riverside Insights
Marketing Internship
Description/Duties:
The Marketing team at Riverside Insights is seeking to hire an intern who will work 30-40 hours per week in our Itasca office.
His or her duties would include:
Providing general support to the Marketing teams (Marketing Operations, Revenue Marketing, Product Marketing)
Creating/managing creation flow/proofing copy for customer-facing collateral and outreach (e.g., brochures, social content, e-campaigns, etc.) from requestors through value chain (design, metrics set-up, etc.)
Posting of new assets on internal sales tool sharing site and policing of outdated assets
Creating/proof content for internal customer-facing team communications
Providing support to Events Manager for national and company events (e.g., all-company summer meeting)
Interacting with our marketing automation systems (e.g., Hubspot) as needed
Tracking advertising spend and submitting insertions (orders and creative)
Analyzing and reporting efficacy metrics and recommendations
Researching competitors to inform sales tool creation, positioning, etc.
Researching of sales rep inquiries (searching for appropriate assets, tracking down answers in collateral, from SMEs, etc.)
Culling sales information from internal resources and other sources and regrouping as requested
Other activities to support Marketing staff as assigned
Skills:
He or she should have outstanding written and verbal communication skills, strong attention to detail, experience with Microsoft Office, dependability, and a professional attitude. Experience with Adobe/InDesign and marketing automation systems a plus.
Education:
At least some college coursework completed; working towards bachelor's degree in Business or Communications-related field.
Disclaimer:
The above statements are intended to describe the general nature and level of the work being performed by people assigned to this work. This is not an exhaustive comprehensive list of all possible duties, tasks and responsibilities. Riverside Insights management reserves the right to amend and change responsibilities to meet business and organizational needs as necessary.
About Riverside Insights:
Assessments play a critical role in unlocking a person's true potential. Actionable insights — derived from accurate, reliable and consistent data — create opportunities that help people thrive.
Through our proven portfolio of trusted and precise assessment solutions, Riverside Insights offers the clarity and perspective needed to create a meaningful impact at the state, district and individual levels. We're dedicated to creating and providing a broad range of high-quality, time-tested professional testing products and services as well as delivering meaningful information that can enhance the lives of children and adults.
At Riverside Insights, we are fueled by a powerful mission: to provide insights that help elevate potential. This stems from a core belief that every person should have the ability to understand their potential and be guided to the resources that enables them to realize that potential.
We aspire to enrich 1B lives globally by 2030 by providing insights born of research-based assessments to students, clinical patients, and employees/companies.
Elevating potential is what we do… and for over 80 years, developing and providing research-based assessments has been how we do it. Riverside is one of the preeminent and most longstanding assessment developers/publishers nationally.
Riverside is a "purpose-fueled, values-led" company that is aligned behind a "PeopleFirst" ethos and a set of 5 very important core values that guide who we work with, how we make decisions, and the standard that we hold ourselves to.
Diversity & Inclusion:
Riverside Insights strives for excellence. We recognize that we must have the best people, and the best people are drawn from the broadest pool of applicants. The people we need can be found only by looking across the full spectrum of race, color, religion, creed, sex, age, national origin, citizenship status, disability, qualified veteran status, genetic information, marital status, sexual orientation and gender identity.
For our firm to excel, all team members must feel that they are operating in an inclusive environment that welcomes and supports differences, and that encourages input from all perspectives. Every Riverside Insights employee has the right to expect a workplace in which the richness of their lives and experience is welcomed and valued by their team and by the company.
Our employees always come first. To continue providing our customers with the best service and solutions, our people must be diverse. We must be fully capable of dealing with different cultures in an informed and nuanced manner. Experience has shown us that we can best serve our customers interests by tapping the insights, talents, and judgments of a diverse workforce.
Riverside Insights knows and understands that our diversity is critical to our competitive advantage.
Go to www.riversideinsights.com to learn more about our organization.
Come join our growing team and be a part of our mission help elevate potential globally!
Job Type: Internship
Experience:
marketing college classes: 1 year (Preferred)
sales: 1 year (Preferred)
web design: 1 year (Preferred)
marketing: 1 year (Preferred)
Work authorization:
United States (Preferred)
Work Location:
Schedule: