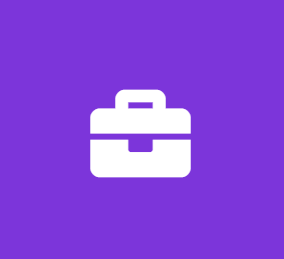 2020 Sales Internship (Cape Girardeau, MO)
Delta Companies Inc. (120)
Marketing Internship
Subsidiary: Delta Companies Inc. (120)
Delta Companies, Inc. and its subsidiaries provide quality construction services and materials to the Southeast Missouri, Southern Illinois, and Northeast/Central Arkansas regions. Over the past 50 years we have grown to be one of the Midwest's largest highway and paving contractors.
We offer sophomore, junior and senior internships designed to enhance learning experiences through meaningful work. We are currently seeking LEADERS AND INNOVATIVE THINKERS studying a degree in Sales for our 2020 Internship Program at our Cape Girardeau, MO Regional Office.
This opportunity will give you an inside look to the following:
Analyzing Market Trends
Developing Annual Forecasts
Manage, and Enter Sales Orders.
Develop Sales Materials
Working with all levels of Delta Companies Inc., in the Southeast Missouri area
If you are interested in becoming a part of our winning team, we would like to speak to you!! We are looking for individuals with strong commitment to excellence and a solid work ethic.
AN EQUAL OPPORTUNITY, M/F/D/V, AFFIRMATIVE ACTION EMPLOYER
Delta Companies Inc. is an Equal Opportunity /Affirmative Action Employer dedicated to promoting diversity and maintaining a drug-free workplace. It is our policy to ensure that applicants are considered for employment based on their qualifications without regard to their race, religion (including religious dress and grooming practices), creed, sex, gender, gender identity, gender expressions, sexual orientation, color, national origin, ancestry, age, physical or mental disability, pregnancy (including pregnancy, childbirth, breastfeeding or related medical conditions), immigration status, citizenship, genetic information, medical conditions, protected veteran status, uniform service member status, familial status, marital status, registered domestic partner status or any other classification protected by applicable federal, state, or local laws. Applicants are treated on the basis of their job-related qualifications, ability and performance. We are committed to equal employment opportunity for all employees and applicants and provide a workplace free of harassment and discrimination. This Policy applies to aspects of employment including recruitment, hiring, training and development, promotion, termination, compensation, benefits, and all other terms and conditions of employment in accordance with applicable federal, state, and local laws. For more information about your EEO rights as an applicant, please click here and here. For notification on E-Verify click here and for information on Right to Work, click here.
If you need accommodation to access the information provided on this website, please contact Delta Companies Inc. at 573-334-5261 or send an e-mail to: [email protected]
Delta Companies Inc. will not discriminate or retaliate against applicants who inquire about, disclose, or discuss their compensation or that of other applicants.