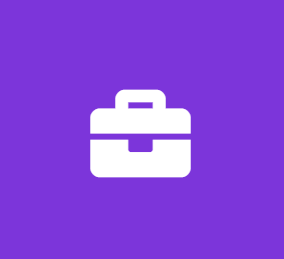 Marketing Summer Internship
Altruista Health
Marketing Internship
Altruista Health Summer Internship Program:
Recently named one of Deloitte's fastest growing technology companies, Altruista Health is a leading provider of patient-centric and customizable care management and population health solutions for health plans and providers throughout the United States. Driven by a passion for innovation and technology, we're building solutions that positively impact people's lives. If you are looking for an inspiring and challenging work culture, we invite you to explore Altruista Health.
SUMMARY:
Altruista Health is accepting applications for a summer internship at its corporate headquarters in Reston, VA. We are looking for innovative and passionate college students who are motivated to learn in a fast-paced environment with a highly collaborative global team. Altruista Health's Summer Intern Program offers talented college students an opportunity to go beyond the classroom to develop hands-on experience working as part of a global software development company with professionals across the enterprise. The Program is designed to offer practical experience and broad exposure to the organization. Working from the Company's headquarters in Reston, VA, interns will participate in scheduled activities throughout the summer in a variety of technology areas, such as Application Development, Business Intelligence, Network & Systems Engineering, Project Management, Account Management, and Information Security. Interns will work approximately 40 hours per week from June 1, 2020 through July 24, 2020.
Goals and Objective:
The Marketing intern will gain valuable hands-on experience with marketing, communications, event planning, branding and more. They will assist with numerous marketing activities and projects to promote Altruista Health and generate revenue for the organization. This position will help prepare them for an entry-level marketing position upon graduation.
Criteria:
Students interested in this internship should be a Junior or Senior majoring in marketing, communications, public relations, business or a similar field. They should also have an interest in working for a healthcare and/or technology organization.
Learning Opportunities:
The intern will report to the Marketing Specialist based in Reston. They will work closely with them to manage daily marketing activities and special projects to help market and promote Altruista Health. They will learn about event planning, numerous marketing technology tools (Hubspot, Salesforce, Sitefinity, Cvent, Qualtrics), email marketing and marketing research.

The intern will also work closely with the Communications Manager and will have the opportunity to assist with developing both internal and external communications. They will learn about public relations, social media and website management.

The intern will participate in weekly and quarterly Marketing and All Revenue Team meetings and learn about developing and implementing sales and marketing strategies.

The intern will also have the opportunity to shadow the AVP of Marketing and the Chief Commercial Officer and learn about marketing strategies and sales processes.
Role and Responsibilities:
Assist with numerous marketing activities including:

Coordinating logistics for conferences and tradeshows

Posting to our social media channels on Linked in, Facebook, Twitter, etc

Developing employee newsletter – gathering news stories and assisting with the design

Developing marketing and sales materials – PowerPoint slides, reports and communications

Updating company website with news, events and relevant information

Develop and send emails from Hubspot for customers and prospects

Assist with market research and analysis

Update contacts in Hubspot and Salesforce

Assist with public relations – distributing news releases

Assist with coordinating HR and internal events and projects

Assist with the planning and coordination of IMPACT, our annual customer event to be held on Sept. 29-30 in Washington, DC. (if they intern is local, they are also welcome to assist on-site at the event after the formal internship concludes).

Assist with other projects as assigned
LOCATION/TRAVEL
This position will be based out of Altruista Health's headquarters, located in Reston, VA.
EQUAL EMPLOYMENT OPPORTUNITY EMPLOYER
Altruista Health is an Equal Opportunity Employer and supports diversity in the workforce.