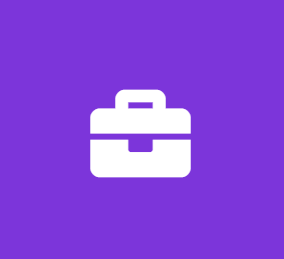 Technical Support Intern
Carrier Corporation
Customer Support Internship
Date Posted:
2020-01-27-08:00
Country:
United States of America
Location:
CATF0: FREIGHTWATCH AUSTIN 7501 N CAPITAL OF TEXAS HWY, AUSTIN, TX, 78731 USA
PRINCIPAL RESPONSIBILITIES:
As a Sensitech Support Services Intern, you will enjoy working in a supportive, team-oriented atmosphere that has a major impact upon driving value and improvement within our ongoing Cargo Security, Food, and Life Science programs and projects. Principle responsibilities includes but not limited to the following.
Ability to learn the company products, their technical requirements, modes/methods of operation and uses cases.
Assists customers by researching, responding, and resolving various customer inquiries related support and troubleshooting of Sensitech products, computer hardware and software.
Communicate with end users of various technical aptitude.
Conduct remote troubleshooting
Replicate field issues and collaborate with Field Test Engineer
Continuously improve processes to increase team productivity and efficiency
Communicate effectively with other "virtual team" members to ensure collaboration on solutions and swift resolution of problems
Responsible for maintaining a high standard of customer satisfaction while following Sensitech policies, procedures, and warranties.
Executes multiple projects simultaneously to defined department standards using proper project: Initiation, Planning, Execution, Monitoring and Control, and Closure
Engages stakeholders and communicates progress
Set up of customer software and databases
Collaborate with cross functional departments including internal and external sales personnel, Professional Services, Engineering and Data Center teams to ensure that technical support issues are properly addressed including the use of the CAPA/CAR process.
Use ticketing system and CRM to track & resolve all open customer issues.
Participate in Technical Service team process improvement activities designed to improve service quality and proactively address product/customer issues using the ACE methodology.
Review and execute existing procedures (Work Instructions) to ensure compliance with current practice and Sensitech's Quality System
Conduct Hardware evaluation on return devices and provide evaluation reports to customer
Other tasks as assigned
QUALIFICATIONS
High School degree or equivalent professional experience
Intermediate experience with Microsoft Office Suite, particularly Excel
Proven ability to learn new software quickly
Able to handle multiple priorities with excellent time management skills
Meticulous attention to detail and excellent verbal and written communication skills required
Ability to work with multiple stakeholders; team members, Program/Project Managers, and other internal customers.
Demonstrated teamwork skills
Flexibility and adaptability are required as customer demands change and evolve
EH&S REQUIREMENTS
Comply with the EH&S Policy and applicable regulatory and company EH&S rules and requirements
Report to supervision conditions or practices that are either unsafe or that may adversely impact the environment, to ensure prompt resolution of potential hazards
Attend scheduled EH&S training program
Actively support the organization's efforts to meet or exceed EH&S goals and plans
Recommend improved EH&S practices
United Technologies Corporation is An Equal Opportunity/Affirmative Action Employer. All qualified applicants will receive consideration for employment without regard to race, color, religion, sex, sexual orientation, gender identity, national origin, disability or veteran status, age or any other federally protected class.