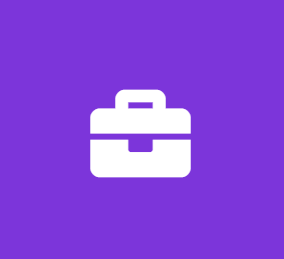 Sales Operations Analyst - Entry Level
Blusource
Marketing Full Time
Title: Sales Operations Analyst
Team: Sales & Marketing
At Blusource, our goal is to help our partners succeed in meeting the many needs of their under-resourced communities. You'll do this by supporting the sales and marketing team with data management and analysis, quote generation, opportunity forecasting and ERP data management.
You'll be accountable for:
Creating quotes quickly and accurately.
Updating sales opportunities and forecasts regularly.
Assisting with ERP data management and business analytics.
Assisting with creating and monitoring sales campaigns.
Responding to inbound sales inquirys and distributing to sales team.
Generating sales team reports and providing analysis.
Providing administrative and technical support to sales and marketing team.
Guiding and training the sales team on the use of all sales systems.
Coordinating with other departments to ensure orders placed have enough product to be fulfilled.
Assisting with creating new Built By Blu and crowdfunding partner websites.
Representing Blusource in a positive and professional manner.
Arriving to work and meetings with punctuality and and completing tasks and projects responsibly.
Other duties as assigned.
Your the one we're looking for if:
You understand the importance of balancing accuracy with speed.
You are an Excel wizard.
You love to learn and welcome constructive feedback because it helps you improve.
People consider you a clear and concise communicator.
You are wildly productive and independent, but a team-player at heart.
You are exceptionally aware and a quick learner.
You enjoy routines. You enjoy routines.
You thrive working with systems and processes as much as you do with people.
You can adapt to a fast-paced environment with new and/or challenging situations.
You bring three solutions to the table for every problem.
You enjoy crossing things off a list as much as making one.
You prefer to work behind the scenes and let others have the spotlight.
You are not afraid to have open, honest and tactful conversations when it helps all of us get better.
You'll stand out if you:
Have a bachelor's degree in IT, Computer Science, MIS or a related field.
Are proficient in MS Office and/or Office 365.
Have experience with SQL and/or Sage ERP.
Would score an A+ on a college math test.
You found the three typos in this job description.
Benefits:
Enjoy a 4-day work week with generous health benefits, matching 401k, 2+ weeks of PTO and much more!
This is a full-time, exempt position reporting to the Business Development Director.
Blusource is an equal opportunity employer. We believe diversity of backgrounds, beliefs, and experiences to be critical to our success and are passionate about creating a welcoming, supportive, and collaborative environment for all employees. All are encouraged to apply as we continue to grow a smart, hard-working, and diverse team who love working together to build something that matters.
Job Type: Full-time
Education:
Language:
Work Location:
Benefits:
Health insurance
Dental insurance
Vision insurance
Retirement plan
Paid time off