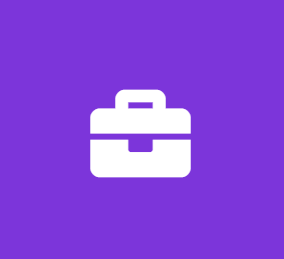 Business Analytics Internship, Summer 2020
TD Garden & Boston Bruins
Business Internship
Position Details
The Business Analyst (Intern) will provide strategic & analytic support to all of Delaware North Boston Holdings, including the Boston Bruins, and TD Garden, with an emphasis on revenue generating departments.
Apply analytical skills to help TD Garden & Boston Bruins organizations enhance revenues, forecast trends and improve process. Utilize tools and strategies including Excel, SAS, decision trees, regression, time series, predictive modeling, econometric modeling, linear programming and algorithms.

Responsibilities
The Business Analyst (Intern) will support operations in developing analyses for key revenue generating departments across TD Garden, and Boston Bruins. This role will provide key insights and supporting data for existing initiatives as well as utilizing data-driven recommendations to support growth in the following areas:
Strategic/Consumer Insights Management - Perform data research and analysis process necessary to generate the revenue improvements we can expect from full utilization of a more robust data-driven strategy.
Business Intelligence Reporting– Development of key reports, dashboards and analysis to be utilized in the daily management of the business.
Analytic Driven Research – Produce and analyze key reports on financial, marketing and operations to ensure operations are continually driving improvement. Assists in consolidation of disparate major data sources into streamlined dashboards and reporting tools that aid in generating actionable insights.
Business Development – Develop analysis for comprehensive case studies and proven success stories to be utilized as a sales tools for new business.
Responsibilities include:
Responsible for predictive/statistical modeling, data science, market research & visualizations while developing design algorithms to maximize revenue and optimize overall business performance.
Design new and innovative analytical solutions to predict customer behaviors & recommend actions to drive desired outcomes. Researches key trends affecting the sports and entertainment and hospitality industries.
Develops analysis for operational campaigns by building BI dashboards, which visualize fundamental performance indicators. Technical lead on development of business rules, metrics for BI
Manage ongoing business models (refreshing & calibrating key sales & retention models).
Perform ad-hoc analysis as needed to answer specific business questions & produce actionable insights. Develops analysis for operational campaigns by building BI dashboards, which visualize fundamental performance indicators.

Qualifications
Progress towards a bachelor's degree required. Additional equivalent experience above minimum may substitute for selected degree.
Area of Study: Finance, Mathematics, Computer Science, Economics, Operations Research, Statistics, Engineering or related field

Experience:
Experience working with large volumes of data
Ability to apply theoretical or experiential knowledge on predictive modeling to solve large scale business problems.
Knowledge of fundamental concepts of marketing, such as positioning, segmentation, consumer behavior, etc.
Understanding of digital ecosystems and metrics available for collection and analysis.
Some programming skills in major analytics software packages preferred (e.g. SAS toolsets (SAS Enterprise Miner, SAS Enterprise Guide), SPSS, R, etc.).
Have ability, creativity and experience to generate quick, iterative, optimizing solutions in a wide range of business problems, from online marketing to merchandising.


Compensation and Requirements:
Internships offered by the Boston Bruins and TD Garden are compensated at $15.00/hour and part-time. Credits are not mandatory, but we will honor them if the hours permit.
We are an equal opportunity employer and all qualified applicants will receive consideration for employment without regard to race, color, religion, sex, national origin, disability status, protected veteran status, or any other characteristic protected by law.