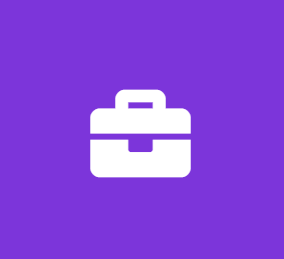 2020 Spring Internship - Miami, FL - Media Systems Support
Univision communications inc
Customer Support Internship
As the leading company reaching Hispanic America today, Univision delivers premier entertainment, news and sports content to U.S. Hispanics through its television, radio and interactive digital platforms. Univision is looking to recruit top talent interns to join our mission of informing, entertaining, and empowering U.S. Hispanic consumers. The ideal candidate is at the top of their class, a self-starter, and eager to learn in a team environment. We strive to grow our interns' knowledge of the media industry and expand their networking opportunities.
Program Details
10-15 week paid program
Part-time hours up to 28 hours per week
Flexible dates from March 1 – May 31
Internship is designed to build knowledge, skills, and experience in the media industry
Provides hands-on training and development to build transferrable business skills
Position Summary
The Engineering Media Systems Support intern will learn the basic functions of implementing a Cyber Security program. He/she will contribute to managing various aspects of the security program in the Cyber Security Engineering portfolio, assist in the development of metrics and reporting, and understanding the basis for implementing various security solutions.
Job Responsibilities
Work with IT, Engineering and Cyber Security personnel to generate necessary documentation around system security and network diagrams
Installation, configuration, testing and patching of Operating Systems on Windows, Linux and Mac OS
Support troubleshooting software & component-level of PC hardware
Provide timely, clear, concise communication to management, team members, and other stake holders about project status
Required Skills & Experience
Must be pursuing a Bachelor's degree at an accredited institution; concentration in Information Systems, Computer Science, Cyber Engineering or related field preferred
Must be a rising Junior, rising Senior, or recent graduate
Must have a cumulative GPA of 3.0 or above
Must be 18 years of age or older
Must be currently authorized to work in the United States on a full-time basis
Must be willing to work from facilities in Doral, FL for the duration of the program
Must successfully complete background investigation
Must have strong interest in the Broadcast Media industry
Experience in Linux, Microsoft, Mac and network systems administration
Knowledge of Active Directory management concepts
Knowledge of Virtualization technologies (VMware, vSphere, and vCenter)
Experience in Networking, routing and firewall concepts
Experience with Patch Management and Vulnerability Management concepts
Experience with Windows PowerShell / Python / Shell
Proficiency working with Microsoft Office applications (Word, Excel and Visio)
Knowledge of base document creation
Experience with Software and hardware troubleshooting
Must have ability to demonstrate a high degree of professionalism, ethical behavior, and integrity including the ability to maintain the highest level of confidentiality
Bilingual – English and Spanish
Team player with strong written and verbal communications skills
Desired Qualifications:
Strong interest in the Broadcast Media industry
Exhibit analytical ability and diligently performs assigned tasks with the highest degree of professionalism and integrity.
Able to work in a stressful, fast paced, team environment
Must be willing to speak and present to large groups
Reliable, organized and possess excellent writing and interpersonal skills
Proficiency working with Microsoft Office applications
Be flexible and able to adjust to changing requirements and expectations quickly.
Must be a team player with a positive attitude and an ability to remain cool under pressure.
Univision is an equal opportunity/affirmative action employer. All qualified applicants will receive consideration for employment without regard to sex, gender identity, sexual orientation, race, color, religion, national origin, disability, protected Veteran status, age, or any other characteristic protected by law.