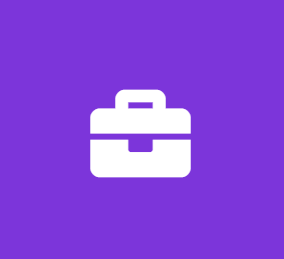 Internship Program: Summer Analyst, Commercial Real Estate Finance
Jones Lang LaSalle Puerto Rico, Inc.
Finance Internship
Job Description: Summer Analyst, Commercial Real Estate Finance
JLL is looking for qualified interns to join our 2020 summer internship program. The ideal candidate should be prepared to work in a fast-paced team environment and will finish the internship having gained broad experience in various aspects of Commercial Real Estate.
Program Details:
Start Date: June 2020
Length of Program: 8-10 weeks
Hours: Full time (40 hrs/wk)
Location: JLL Puerto Rico, Guaynabo
Qualifications:
Current undergraduate and graduate students studying:
Mathematics and Statistics
Economics
Sciences
Engineering
Business Administration
Humanities
Desire to work in the Commercial Real Estate industry.
Rising juniors, seniors, and 2020 graduate highly preferred.
Skills & Abilities:
Self-motivating individual who is detail-oriented, has strong organizational skills, and the ability to work independently and within a team under deadlines;
Ability to multi-task, work successfully under pressure and effectively manage time and workload;
Excellent verbal and written communication skills;
Proven record of providing excellent customer service;
Ability to develop and maintain positive customer relationships;
Comfortable presenting ideas and solutions to leadership and key stakeholders;
Strong financial and analytical skills;
General business experience; and,
A desire to work within a collaborative and driven professional environment.
Technical Qualifications:
Position may require one to learn a variety of real estate related software applications.__
**
Outstanding computer orientation and proficiency with Excel, PowerPoint and Word software is required. Strong knowledge of PC, Windows, Internet applications a must. Experience with Microsoft Access is also strongly preferred.
Adept at learning new programs.
Job Type: Internship
Salary: $7.00 to $7.25 /hour
Work Location:
Benefits:
Typical start time:
Typical end time:
Internship Compensation:
Schedule: