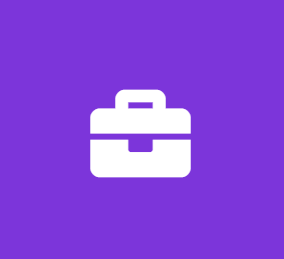 Analytics Intern (Business Intelligence)
Havas
Business Internship
Agency :
Havas Edge San Diego
Job Description Summary :
WE'RE DIFFERENT. AND PROUD OF IT.
At Havas Edge we influence people to act by combining multi-channel marketing and commerce plus the creative and technology that powers them. Our work results in profitable growth and lasting relationships between customers and our client's brands.
Havas Edge is an award-winning international performance marketing agency with a proven track record of helping clients succeed. We're an integrated agency that embraces every media channel, a creative powerhouse that loves data and analytics, and a passionate partner committed to giving clients more for less. With expertise across all digital, broadcast and media domains, we help our clients build their businesses and brands - in that order.
Havas Edge is also part of the Edge Performance Network, a full-service, global performance marketing network. The Edge Performance Network offers clients expertise in all aspects of performance marketing, from analytics to strategy, creative and production, media planning and buying across all channels, as well as the industry's best attribution and modeling capabilities.
We are a full-service, direct response agency, headquartered in Carlsbad, CA with offices and affiliated offices in Boston, MA; London, UK; Los Angeles, CA; New York, NY; and Paris, FR.
Job Description :
GET WITH THE PROGRAM!
Havas Edge's internship program is an excellent way for students to jump in and experience the real life of what working in the performance marketing industry looks like. Our internship program is designed to give interns the same type of work and training as our entry-level employees. As a result, the overall internship experience is designed to be stimulating, challenging, exciting and fun!
How long does the internship last?
The internship program will be a 10-week program beginning in June and ending in August 2020.
What type of training and support can I expect?
As an Analytics Business Intelligence Intern at Havas Edge, you will be introduced to our full Business Intelligence stack of services and tools. This will entail experiencing all data stages from data ingestion and harmonization to creating advanced visualizations for clients. In this role you will gain hands-on experience with different analytics platforms, database management environments, visualization tools and data validation processes.
In addition, the Analytics Intern will receive training in all the different aspects of direct response marketing agency life. You will be assigned a "buddy" or "mentor" on a rotational basis who will train you and assign tasks as required. You will work in a dynamic, engaging environment alongside experienced team members - some of whom were interns at Havas Edge themselves.
What kind of work will I do?
Analytics interns are exposed to the same type of work as our entry level employees. Below is a description of the form and structure of our internships:
Participates in the development, testing and rollout of Business Intelligence platforms and reports
Works in a team environment, interacting with multiple departments including internal and external customers
Work with large data sets by monetizing big data technologies and platforms
Translates business questions and works with customers to answer questions in an actionable and reproducible manner
Drives automation of reoccurring reports and process monitoring systems
Resilient in the face of setbacks; explores innovative approaches to resolve challenges
Full-time (40 hours per week) paid internship at the Carlsbad office
Train in communicating data related needs with external and internal stakeholders
Complete projects assigned within reasonable scope
Over the course of their 10 weeks, interns will learn and train across various departments such as Client Services, Media Buying and Leadership Team.
This internship has the potential to lead into full-time employment opportunities with Havas Edge
THE ROCKSTAR CANDIDATE.
We are looking for highly motivated, collaborative, and organized interns to join our hardworking media team. Ideal candidates will meet the following qualifications and possess the following skills/abilities:
Min 3.0 GPA
Preferred course of study in Marketing, Communications, Business or similar field
Ability to multi-task and utilize resources to execute tasks in a deadline-oriented environment
Self-motivated with the ability to work both independently and in a team setting
Excellent written and verbal communication skills
Highly motivated to assist others on the team
Skills :
Contract Type :
Intern
Here at Havas across the group we pride ourselves on being committed to offering equal opportunities to all potential employees and have zero tolerance for discrimination. We are an equal opportunity employer and welcome applicants irrespective of age, sex, race, ethnicity, disability and other factors that have no bearing on an individual's ability to perform their job.
Due to high volume of applications, only eligible or matching candidates will be contacted by us.