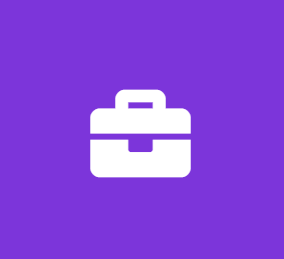 Junior Graphic Designer
Endeavor Real Estate Group
Design Full Time
Junior Graphic Designer
Endeavor Real Estate Group - Greater focus, greater value.

At Endeavor, we've built our continued success on a simple formula. Approach every relationship with integrity and treat every project like it's in our own backyard. With this formula, we've grown steadily since 1999, through some of history's most turbulent market conditions. It's the foundation for projects that are built to last, and for a company dedicated to the needs of property owners, investors, tenants, and the community. It's doing the right thing, for the right reasons. It's our Endeavor.
Job Summary:
The Junior Graphic Designer will report to the Marketing Director and work closely with leasing and development associates in a fast-paced in-house marketing department. Responsible for creation and revision of various marketing materials including, but not limited to, brochures, flyers and offering memorandums. Junior Graphic Designer will work with print collateral, email and web graphics, and other marketing assets as needed. Beginner/Intermediate Proficiency in Adobe CS is required (Illustrator, InDesign & Photoshop). Beginner/Intermediate experience with PowerPoint, Word and Excel desired. Photography skills are a plus. Be available to work 40 hours per week during regular business hours in Downtown, Austin, Texas. Must have excellent verbal and written communication skills, strong interpersonal skills and a high level of computer competency. Junior Graphic Designer must be self-motivated, organized, willing to learn new skills, and eager to help with any project no matter how large or small. Must be able to balance multiple priorities at once. This is a great position for a recent graduate who is looking to grow with an established company. Excellent benefits, flexible hours, and telecommuting options are available. Please provide resume and on-line portfolio.
Essential Job Functions and Responsibilities:
Create new flyers/brochures based on predesigned templates or design standards
Update existing flyers as requested
Update graphic source files as needed
Create new eblasts based on predesigned templates
Update email blasts as needed
Update miscellaneous graphic assets as needed
Manage department inbound tasks in project management system
Assist the Marketing Director/Graphic Designer on additional projects as needed
Software Skills
PC Windows Environment
Beginner/Intermediate experience with Adobe InDesign
Beginner/Intermediate with Adobe Photoshop & Adobe Illustrator
Intermediate experience with PowerPoint & Word
Beginner experience with Excel
Experience in web CMS programs such as WordPress, Squarespace or Craft a plus
Experience with email marketing MailChimp a plus
Photography and drone experience a plus
Education/Experience
:
Associates degree or higher.
1-2 years of experience in Commercial Real Estate or a relative area a plus.
Work with one of the most active real estate developers and service providers in central Texas. Endeavor Real Estate Group is a growing company offering a professional, innovative and collaborative work environment.