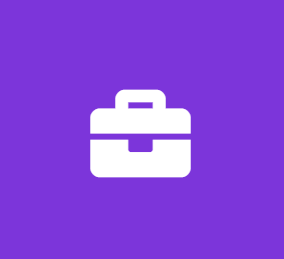 INTERN Administrative Assistant
AMATROL
Customer Support Internship
Amatrol is currently looking for a college student for an INTERN Administrative Assistant role, working working 10 to 20 hours per week through the school year, then 40 hours per week during the summer. Additional hours are available during holiday breaks if desired. We will be flexible to accommodate your school schedule.
What will you be doing?
Assist the company receptionist.
Provide administrative support for summer classes, including set-up of classrooms.
Assist with special projects.
File documents.
General administrative support.
What do you need to be considered for the job?
Enrolled in college with some work experience, but Amatrol will train in our business practices.
Strong people skills to manage interactions with staff, customers and students.
Familiarity with the Microsoft Excel, Outlook and Word tasks.
Good analytic and problem-solving skills in order to provide support for summer classes.
What does Amatrol do?
Amatrol designs, develops and manufactures technical learning systems, highly interactive eLearning, hands-on simulators, and more to train tomorrow's global workforce for many diverse industries such as manufacturing, oil and gas, packaging, etc. Colleges, universities, and high schools as well as companies use our made-in-the-USA products to teach individuals technical and workplace skills ranging from entry level basic technical skills to advanced technology troubleshooting for both degree and certification preparation.
Note: In order to be considered for this position, candidates must submit a resume showing previous work, school and/or volunteer experience that show you meet the requirements of the position.
Please contact Human Resources if you need any accommodations during the job application process due to a disability. Amatrol, Inc. is an Affirmative Action/Equal Opportunity Employer.
This position is not eligible for placement by outside recruiters.
Job Types: Part-time, Internship
Experience:
Microsoft Outlook Calendar: 1 year (Required)
Customer Service: 1 year (Required)
Microsoft Excel: 1 year (Required)
Education:
Location:
Jeffersonville, IN (Required)
Work authorization:
Benefits:
Hours per week:
Typical start time:
Typical end time:
Schedule:
Monday to Friday
Day shift