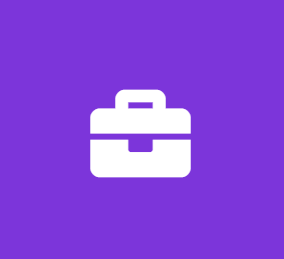 Intern - IS Quality Assurance Tester
Mason Companies, Inc.
Quality Assurance Internship
POSITION PURPOSE:
The IS Quality Assurance (Tester) Intern will assist with the testing of new technology implementations and technology changes for expected results against defined requirements.
ESSENTIAL POSITION FUNCTIONS:
Work with the business and IS to develop test cases.
Assist in the creation and execution of test plans and test cases.
Assist in Identifying metrics to define test case goals.
Monitor testing progress.
Log and communicate issues from testing.
Assist with test data setup.
Become familiar with different business units and the processes related to those areas.
Identify areas of focus and prioritize testing based on prior areas of concern and current and future development.
Assist in the review, evaluation and document existing quality assurance/testing processes and standards.
Partner with software development team to ensure delivery of a high-quality product compatible with release timeline targets.
PERIODIC OR SECONDARY POSITION FUNCTIONS:
Understand and implement excellent customer service to the business units served.
Work with 3rd party vendors in executing test cases
Update functional designs to include test plan execution criteria
The above listing of essential and periodic functions is not an inclusive listing of all duties that may be required to be performed.
COMPETENCIES:
Moderately technical.
Proven track record of completing projects to specifications.
Ability to work independently as well as within a team
Ability to work in a fast-paced, cross-functional team environment.
Strong organizational and time management skills.
Demonstrated ability to build relationships and communicate at all levels.
Strong attention to detail.
Ability to prioritize and meet deadlines.
Excellent analytical, problem solving, creative and troubleshooting skills.
EDUCATION and/or EXPERIENCE:
Actively enrolled as a student in a bachelor's degree program majoring in Computer Science, IT/IS Business Analysis, or related field, required.
Skills in software quality assurance in a formal software development environment a plus.
Skills with Junit and other automated testing tools a plus.
Skills with Test Case Management tools like HP or Spiratest a plus.
Skills with Performance, Vulnerability, Load, Fault Tolerance and Penetration Testing preferred.
Back Share Apply Now