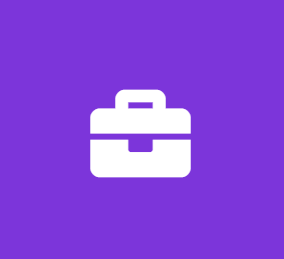 Human Resource Intern
THK Manufacturing of America, Inc.
Business Internship
Known among machine tool manufacturers as the go-to company that pioneered the LM Guide, THK is a Japanese manufacturing company that continues to innovate and grow, supplying machine and automotive components from sales and production bases located throughout the world. This position is in Hebron, Ohio, about 25 minutes east of Columbus.
Job Summary
The Human Resource Intern is responsible for performing HR-related duties on a professional level and works closely with HR management. This position will have exposure in the following functional areas: Recruiting and onboarding, training & development, performance management, benefits administration, employee relations, policy implementation, compensation administration, employment law compliance, HRIS, and project management.
Responsibilities:
Screen resumes and helps with phone interviews
Assist with job posting and candidate status checking using Applicant Tracking System
Schedule and Coordinate candidate interview
Help with pre-employment assessments set-ups
Review employee new hire paperwork and assist with orientation and onboarding
Develop a fundamental understanding of HR and company policies, procedures and benefits in order to assist with HR projects
Assist with HR data analysis and prepare HR-related reports
Assist the HR team with developing training initiatives, tracking learning progress and evaluating the outcomes
Create, maintain and update job descriptions, training procedures and other HR files, records, spreadsheets, database, forms and miscellaneous materials to meet objectives
Participate in continuous improvement of HR functions and processes
Assist with employee engagement events set-up, collect feedback and track results
Provide daily support of various HR processes, including benefits administration, employee relations, HRIS records maintenance etc.
Support the HR team with special projects as needed. Track progress, priorities and deadlines of various projects
Hours Per Week: 30-40 (more hours may be possible depending on the candidate's schedule and business need) The hours are from 7-4 with some flexibility.
Requirements:
Pursuing an undergraduate or graduate degree in Human Resource Management, Business, Communications, or related field
Basic HR Knowledge
Ability to manage confidential information in strict confidence
Skills and Knowledge
Excellent verbal and written communication skills.
Excellent interpersonal and facilitation skills
Ability to work independently as well as part of a team
Proficient in Microsoft applications, i.e. Word, Excel, Access and PowerPoint