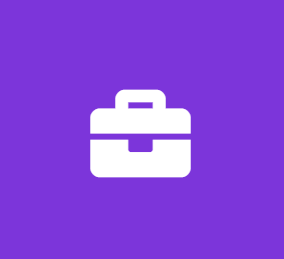 SUMMER INTERNSHIP - Portfolio Performance & Support (PPS)
New Profit
Customer Support Internship
POSITION ANNOUNCEMENT:
Summer Intern – Portfolio Performance & Support (PPS)
LOCATION:
Boston, MA
ABOUT NEW PROFIT
New Profit is a pioneering venture philanthropy organization (501c3) that backs social entrepreneurs who are advancing equity and opportunity in America. New Profit exists to build a bridge between these leaders and a community of philanthropists who are committed to catalyzing their impact. New Profit provides unrestricted grants and strategic support to a portfolio of organizations led by visionary social entrepreneurs to increase their impact, scale, and sustainability. It also partners with social entrepreneurs and other cross-sector leaders to shift how government and philanthropy pursue social change to ensure that all people can thrive. Since its founding in 1998, New Profit has invested over $250M in 130+ organizations and unlocked over $1.7B in government funding for social innovation through the America Forward Coalition's collective advocacy efforts.
Read more about who we are, what we believe, and how we work in our 2019 Annual
Report [http://blog.newprofit.org/amplify/2019-annual-report].
NEWPROFIT SUMMER INTERNSHIP PROGRAM
New Profit encourages you to consider an internship with us if you are interested in contributing to and learning about the inner workings of an innovative, equity-centered, national venture philanthropy organization. We have loved the influence, support, and energy of our interns over the years and are excited to select and welcome another cohort! Our internships are placed in various parts of our organization, but each opportunity offers exposure to an aspect of program, external affairs, or operational management to help you develop skills, knowledge, and relationships that ideally aid your career path. Our summer internship program will be 20-30 hours per week and provides each selected participant a $2,000 stipend. We hope you apply!
POSITION DESCRIPTION
Do you have a natural talent for data analysis? Are you interested in conducting research to find new organizations for New Profit to invest in? As a Portfolio, Performance and Support Intern at New Profit, you will gain hands-on experience in and exposure to an entrepreneurial nonprofit organization and the field of venture philanthropy.
WHAT YOU WILL DO:
Pipeline Development: * Desk research to better profile organizations in our pipeline database
Research and capture of new potential pipeline organizations
Portfolio Measurement: * As we build out a reliable data system, we need support gathering and organizing our existing data from their disparate digital locations (all across the O drive and within the G drive)
This will help us take stock of what data we already have in the service of learning, funder requests, and communications. It will also give us a better idea and starting point for the data system that will need to be developed as we handle an increase of data in the coming months/years.
Knowledge Website: * Help tag, organize, and upload new resources and organize/archive old resources on Knowledge.
WHO WE ARE LOOKING FOR
Detail orientation, research and organizing skills
Excellent research and analytical skills
Experience with Excel and Powerpoint
HOW TO APPLY
To apply for this position, please submit a thoughtful cover letter and resume addressed to Amina Fahmy.
AmeriCorps, Peace Corps, and other national service alumni are encouraged to apply. Please indicate in your application if you are a national service alumnus. As an equal opportunity employer, New Profit recognizes the power of a diverse community and strongly encourages applications from individuals with varied experiences, perspectives, and backgrounds. New Profit offers a competitive salary and benefits, commensurate with experience and skills. Please no phone calls or direct emails.