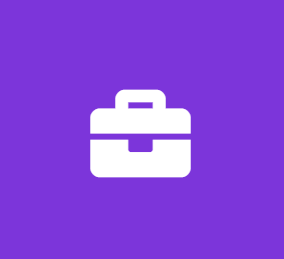 Marketing Intern
Novolex Holdings, LLC
Marketing Internship
At Novolex, we take pride in supporting our families across the globe. Our team is rich in diversity and our entrepreneurial culture encourages continuous personal growth and teamwork. Our careers include manufacturing, engineering, procurement, supply chain, finance, HR, product development, sales, marketing and an ever-expanding array of others to support our continuing rapid growth.

Dates: May 11 - August 3, 2020 (estimate)
This is a paid internship.
Location: Roanoke, TX facility

Marketing Intern

This is an exciting opportunity to join the Novolex Marketing team in the Design and Communications Studio in Roanoke, TX for Summer 2020.

The Marketing Intern will:
Learn how our marketing team supports ongoing website activities for a large, multi-division manufacturing company.
Help develop new content and webpages for the relaunch of Novolex.com
Apply website and software applications for designing, building, and maintenance of Novolex.com
Assist with SEO implementation and strategy.
Assist in website reporting and analytics for monthly reviews.
Assist with website brand image and storytelling across the site.

Requirements:
Strong organizational skills, strong attention to detail, and ability to work independently in an agile environment.
Strong computer skills with proficiency in Microsoft Office applications (Word, PowerPoint, Excel).
Excellent analytical and proven problem-solving skills.
Highly motivated with a strong desire to learn.
Experience with web technologies and standards, including: HTML5, CSS 3, Google Analytics.
Graphic Design skills preferred.
Good standing as an undergraduate Sophomore, Junior, or Senior in an accredited university, with an interest in website marketing.
Applicants must be at least 18 years of age and have proof of citizenship or the appropriate US work status documentation.
Successful completion of a drug test and background check will be required.
Ability to be in the Roanoke area for the duration of the internship.

The deadline for submission is March 24, 2020
Following GMP in compliance with all food safety requirements.
Novolex does not publicly post salary information on job boards.
Novolex™ is committed to providing equal employment opportunity in all employment practices, including but not limited to, selection, hiring, promotion, transfer, and compensation to all qualified applicants and employees without regard to age, race, color, national origin, sex, pregnancy, sexual orientation, gender identity, religion, handicap or disability, genetics, citizenship status, service member or veteran status, or any other category protected by federal, state, or local law. Any individual, who because of his or her disability, needs an accommodation in connection with an aspect of the Company's application process should contact Jamie Wells at [email protected]
#MON #LI-LB1