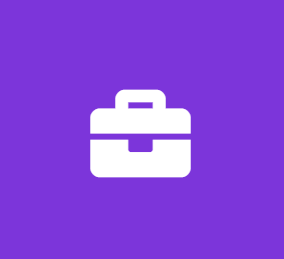 (Junior) Data Scientist - Supply Chain & Operations
Penguin Random House LLC
Data Science Full Time
It's an exciting time for publishing so we are looking for either a Junior Data Scientist or a Data Scientist to join our team! In this role, you will be working on the forefront of the digital transformation within the largest English language publisher. Due to the sheer scale of our organization, our supply chain and operational processes are key efficiency levers to drive our business forward. You will assist in identifying and leading supply chain analytics-based initiatives globally that will help create a competitively advantaged supply chain.

Using data science and machine learning related technologies and techniques unlocks value at scale from production to distribution. Collectively, these activities will improve customer experience, costs, and inventory productivity along with building capabilities to enable growth.

This role has a strong emphasis on cross-functional work conducting end-to-end solutions that includes gathering data, gaining insights, developing solutions, and presenting recommendations to both technical and non-technical stakeholders. We are looking for individuals with a strong quantitative or technical background who are interested in helping tackle difficult data problems to achieve real business impact.

If you have a passion for data science, complex analytical challenges and are comfortable working with big data, we'd like to hear from you!

In this role, you will:
Work cross-functionally with data scientists, data engineers, business intelligence, and other stakeholders across the entire supply chain.
Execute end-to-end data science projects, including ideation, data collection/engineering, modeling/machine learning, interpretation/visualization and deployment.
Improve upon existing methodologies by developing new models, making model enhancements, and fine-tuning model parameters.
Create ad hoc, regular and automated data analysis and reporting with respect to inventory, back-orders, sales analysis, and returns.
Use financial, transactional and billing data to build models for monitoring risk exposure and client behavior.
Develop supply chain and operations data science best practices to enable global knowledge transfer and to foster cross-divisional learning.
Communicate verbally and in writing to colleagues with various levels of technical knowledge, educating them about our solutions, as well as sharing insights and recommendations.
Prioritize and multitask in a deadline driven environment and being keen to learn.

Please apply if you meet the following minimum requirements:
BA/BS/MS in a quantitative field such as Computer Science, Statistics, Applied Mathematics, Engineering, Operations Research, etc.
At least 1 year of related working experience
Strong fluency and scripting experience with a scientific programming language; Python strongly preferred
Experience in processing, filtering, and presenting large quantities (millions of rows) of data from (non-) relational databases (SQL, Spark, etc.)
Excellent communication skills with the ability to identify and communicate data-driven insights and solutions
Being a team player, and able to work with others across various levels and roles
Experience with AWS, Docker, Kubernetes, or similar tools, are a plus

Penguin Random House is the leading adult and children's publishing house in North America, the United Kingdom and many other regions around the world. In publishing the best books in every genre and subject for all ages, we are committed to quality, excellence in execution, and innovation throughout the entire publishing process: editorial, design, marketing, publicity, sales, production, and distribution. Our vibrant and diverse international community of nearly 250 publishing brands and imprints include Ballantine Bantam Dell, Berkley, Clarkson Potter, Crown, DK, Doubleday, Dutton, Grosset & Dunlap, Little Golden Books, Knopf, Modern Library, Pantheon, Penguin Books, Penguin Press, Penguin Random House Audio, Penguin Young Readers, Portfolio, Puffin, Putnam, Random House, Random House Children's Books, Riverhead, Ten Speed Press, Viking, and Vintage, among others. More information can be found at http://www.penguinrandomhouse.com/.

Penguin Random House values the array of talents and perspectives that a diverse workforce brings. All qualified applicants will receive consideration for employment without regard to race, national origin, religion, age, color, sex, sexual orientation, gender identity, disability, or protected veteran status.

Company: Penguin Random House LLC
Country: United States of America
State/Region: New York
City: NEW YORK
Postal Code: 10019
Job ID: 70621