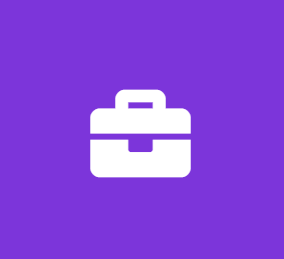 Assistant Fashion Consulting Intern
Haus Of Jaeger
Customer Support Internship
A fashion consulting firm in startup stage is looking for a dedicated and intelligent consultant as Assistant Fashion Consulting Intern. You are passionate about fashion, PR, branding, social media, marketing, growth, strategy, content creation and fashion creatives; motivated with the startup mindset. This role has the potential to grow into head and other management roles within a few months for the top candidate as the business continues expanding internationally.
We set our bars high in building a premier global management consulting firm in fashion with top clientele – leading and emerging luxury fashion brands. We offer a combination of traditional services such as fashion PR, celebrity/media/influencer relations, branding, global marketing communication, celebrity seeding, product placement as well as social media/influencer marketing, growth and digital strategy.
Company leadership has experience with luxury fashion brands, leading fortune 500 media companies and is advised by McKinsey partner, Goldman Sachs strategy executive and serial entrepreneurs.
Your Background -
Candidates major in business, marketing, fashion, art and technology (specifically big data, AI, machine learning, analytics) from top universities and fashion/art institutes.
Who should apply:
Those who specializes or is talented in at least one of the following areas –
*Fashion PR, event planning
*Branding
*Social media, influencer marketing
*Marketing strategy, digital marketing
*Business management, strategic consulting
*Global marketing communications
*Fashion media
*Fashion writing
*Creative direction, styling
*Content creation
*Digital arts, visual arts
*TV production
*Marketing technologies, marketing intelligence
*AI, machine learning, big data, forecasting
*Business development, account management
*Market research, competitive analysis
*B2B sales
Responsibilities:
*Support both in house and client facing responsibilities whether it is operations, marketing, social media management, content creation or consulting and client relations.
*Create sales and marketing process/pipelines to help market the firm's services to potential clients. Deploy marketing technologies to make the process efficient and effective.
*Assisting the Managing Director and help in various aspects of planning, preparation, logistics and
operation of the business to facilitate various business activities.
*Management consulting: strategically advise and consult clients on growth strategy.
*Fashion PR: pitch media and broadcast about the firm for news coverage and interviews. Pitch media for clients' product placement. Celebrity seeding. Provide PR service to the clients. Event planning.
*Branding: brainstorm and come up with branding ideas for company and the clients.
*Social media and digital marketing: Managing social media, marketing communication, branding, partnership and influencer activities to raise awareness of the firm and promote our consulting services. Build and grow a community with potential clients and advocates. Increase audience engagement. Provide social media and digital marketing services to the clients.
*Fashion editorial: write editorial blog posts with superb content in fashion, styling, beauty, society, luxury and art along with high quality photos and videos. An ideal candidate must have a strong personality, unique thinking styles and creativity to write pieces with great and distinguished fashion and style content that fits into the brand niche and image.
*Keep up to date with the latest fashion PR, branding, marketing and consulting trends and technologies. Up to date with fashion industry business and news, celebrity, styles and trends.
*Business development and client relations: identify opportunities to grow the company client base; participate in sales activities; build and maintain relationship with fashion brands and companies. An excellent communicator and relationship builder.
*Fashion creative: demonstrate exceptional creative talent. Create fashion editorial, digital arts, special effect and videos content for the company and clients.
*Market research and competitive analysis: conduct market research and SWOT analysis to come up with business strategies and competitive advantages for the company and clients.
*Technology: expert in AI, machine learning technologies and marketing intelligence to help clients gain insights and better segment, target and personalize their customers' experience.
*The ideal candidate is highly intelligent and a quick self-learner, hardworking and dedicated, proactive and an initiative taker, creative, strategic and a good communicator.
Potential Clients -
Major fashion companies/brands; celebrity and emerging designers in the luxury sector; other consulting firms and agencies.
Location –
While the firm will be built on the concept of remote working and a remote structure, candidates for this role must be in the NY area in this starting phase for face to face meetings and planning. You must be local and ready to start in the next few weeks in order to apply.
Availability –
Can dedicate 2-3 days a week on this adventure.
Compensation –
Unpaid first with the potential to grow into commission and salaried role.
About US –
Haus of Jaeger is set to become a premier, multi-divisional fashion strategy consulting firm. The firm starts with its core strategy division: PR, branding, communications, celebrity/media/ influencer relations, social media, global marketing communications, fashion media, growth & digital strategy. It will then grow with a new fashion creative division in short form content, visual art and TV production.
We set our bars high in building a premier management consulting firm in fashion with top clientele – big fashion companies, established and emerging luxury brands, major fashion media. Company leadership has experience with celebrity designers, luxury fashion brands, leading fortune 500 media/entertainment companies and is advised by McKinsey partner, Goldman Sachs strategy executive and serial entrepreneurs.
Past companies we worked with include: Vanity Fair, Saks Fifth Avenue, Prabal Gurung, John Varvatos, True Religion, Rag & Bone, Scott Kay, 7 for All Mankind, J Brand, Lululemon, Splendid, Ella Moss, Nicole Miller, Hudson Jeans, J.Lindberg, Rich & Skinny, Paige Denim, C&C California, Fox, Disney, Sony Pictures Entertainment, AT&T Entertainment Group, InterActive Corp, Deloitte etc.
The brands of products dealt with: Louis Vuitton, Chanel, Gucci, Dior, Valentino, Bottega Veneta, Christian Louboutin, Prada, Dolce&Gabbana, Saint Laurent, Burberry, Fendi, Jimmy Choo, Salvatore Ferragamo, Moschino, Giuseppe Zanotti, Judith Leiber, Celine, Loewe, Balenciaga, Moynat, Versace, Givenchy, Missoni, Ted Baker, Stella McCartney, Stuart Weitzman, Moncler, The Row, Tory Burch, Alexander McQueen etc.
Company leader has been trained with some of the most successful business leaders and celebrity entrepreneurs such as Steve Wozniak, Sylvester Stallone, Tony Robbins, Michael Douglas, Dr. Phil, Mark Wahlberg, Bethenny Frankel, Pitbull, Jessica Simpson, Charlie Sheen, Huge Hilton, George Ross, Gene Simmons, John Travolta, Christie Brinkley, Lubov Azria, Emily Weiss etc.
Job Types: Part-time, Temporary, Internship
Salary: $0.00 /hour
Work authorization:
Hours per week: