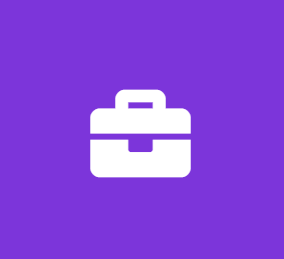 Program Associate Ii -Junior Accountant - Cash Management
DPSCD
Finance Full Time
Job Title
Job Title: Program Associate II - Junior Accountant - Cash Management
Posting Date: August 16, 2019
Closing Date: Until Filled
Salary Details: $38,665 – $61,795
In accordance with the agreement between the Organization of School Administrators (O.S.A.S.) and the Board of Education of the School District of the City of Detroit, Article 6.4, Promotion Procedure, the following vacancy is announced:
Job Type: Administrative
Benefits Eligibility: Successful candidates will be eligible for medical, dental, vision and life insurance coverage, as well as illness.
Reports to: Director of Treasury
Location: Finance
Application Requirements:
Cover letter that includes:
Acknowledgement of agreement to meet the commitments and conditions for this position
A detailed description of how candidate meets each of the mandatory minimum qualifications, abilities, proficiencies, and experiences
Resume
Uploaded copy of unofficial (or official) transcripts required for position (as applicable)
Copy of certifications required for position (as applicable)
Proof of education and certifications must be attached to application at time of submission. Applications without requested documents attached will be considered incomplete.


Qualifications
Education:
Must possess and provide evidence of a Bachelor's Degree in Accounting or Business Administration from an accredited college/university. Course work should reflect systematic study in at least two (2) of the following: Accounting, Management, Economics, and/or Computer Science.
Experience:
We are looking for talented people who are passionate about transforming Detroit Public Schools Community District (DPSCD) and making a significant difference in the lives of public school students, parents, principals, teachers, and central office employees. Expertise and experience working in an urban public school district is a plus.
Must present evidence of a minimum of two (3) years of full-time work experience in a computerized accounting environment. Familiarity with computer hardware and software accounting applications preferred. Must be physically able to perform the duties and responsibilities outlined with or without accommodations. Regular Attendance is critical; must have an exemplary attendance record.
Position Job Responsibilities:
Under the direction of the Director of Treasury, the accountant will have the following key responsibilities:
Essential Functions
Process and monitor the District's fundraising requests and processes
Process and reconcile fundraising profit and loss statements
Print and log all school & department financial reports
Input and maintain school & department cash transaction activities in Excel
Maintain school & department bank accounts (check signers)
Perform year-end school allocations
Serve as a liaison to armored car services
Serve as a liaison to DPSCD schools and departments
Handling daily inbound calls and emails, answering questions, providing information and making sure to treat each call with care by being empathetic and relating to the individual
Proficiency in MS Office Suite products, including intermediate to advanced Excel skills
Perform general administrative support functions such as scanning, organizing files, copying, opening and sorting mail, other related duties.
Takes initiative with problem solving.
Possess exceptional oral and written communication skills, with a proven ability to successfully develop strong relationships within the organization and with outside constituents
Able to operate effectively independently and as part of a team
Able to provide outstanding customer service to internal and external stakeholders
Possess strategic mindset with an ability to think and focus on both the short and long-term goals
Able to multi-task while working in a fast-paced environment and handle unexpected events
Demonstrated ability to work independently to achieve position requirements.
Ability to multi-task and prioritize while producing accurate, timely, organized work
Highly organized, accurate, detail oriented, and comfortable talking on the phone
SECURITY CLEARANCE
INTERNAL APPLICANTS
If you are a current Detroit Public Schools employee, presently employed with the district, you do not have to submit a fee related to obtaining the Detroit Public Schools security clearance.
EXTERNAL APPLICANTS
If you are hired to fill a vacant position, you will be required to submit a Detroit Public Schools security clearance.

At point of offer to hire, please be advised that you will be responsible for a non-refundable payment of $64.50 via Visa, Master Card, American Express, Discover Card, cashier's check, or money order, payable to the DPSCD Police Department. No personal checks or cash is accepted. DO NOT SUBMIT PAYMENT WITH APPLICATION.

Method of Application:
Applicants MUST apply through the online application system. ONLY applications submitted through the online application system will be considered for any posted position. All applicants are to attach a copy of their transcripts, most recent resume and cover letter. A copy of your valid teacher certification must be attached if certification is required for the position you are applying.

Applicants will receive an automated confirmation once they have successfully applied for a position.
Successful candidates are required to submit official transcript(s) at point of offer to hire. Teaching service outside of the Detroit Public Schools Community District must be verified by the applicant's employer(s) prior to hire.

It is the applicant's responsibility to provide all documentation (including copies) as requested. All documentation must be submitted along with the letter of interest. Documentation will not be accepted subsequent to the closing date of the announcement. Incomplete information will not be considered. Applicants requesting assistance during the application process should contact the Division of Human Resources via email at [email protected] or office at (313) 873-6897.
DPSCD does not discriminate on the basis of race, color, national origin, sex, sexual orientation, transgender identity, disability, age, religion, height, weight, citizenship, marital or family status, military status, ancestry, genetic information, or any other legally protected category, in its educational programs and activities, including employment and admissions opportunities. Contact the Civil Rights Coordinator for more information at (313) 240-4377 or detroitk12.org/compliance.