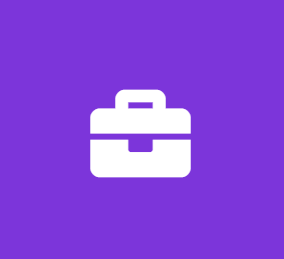 Category Assistant Merchant - Intern
Network Services Co.
Customer Support Internship
Do you want to gain experience and kick start your career in Category Development?
Do you have a passion for learning the ins and outs of products and negotiating terms?
Are you great at collaborating with team members to creatively problem solve?
Does working in a highly-engaged organization, one that's committed to growth, collaboration and innovation interest you?
IF SO, READ ON.
As a Category Assistant Merchant Intern you are becoming the product expert for all of NETWORK's Corporate Accounts.
EVERYTHING PRODUCT & PRICE as it relates to corporate accounts, by collaborating with all points of NETWORK; the strategic customers, our distributors, our sellers and advancing suppliers. We provide product expertise, innovation, product market knowledge, analysis and negotiation in order to get quality products at competitive prices.
WHAT YOU'LL DO:
Project Management: Learn how to manage the timelines on multiple projects for a team
Market Knowledge: Learning the Network market segments are that we are competitive in today.
Cost Analysis: Learning cost analysis, identify cost savings opportunities. Working with Merchants to preform cost analysis and identify cost saving opportunities.
Product Knowledge: Learn about product hierarchy by market segment
Team Member Support: Being able to support multiple team members with various on-going projects
Analytics: Entry level analytical skills for tasks such as price variance, cost reductions, sku rationalizations, etc.
RFP's: Learning the process and a supportive role working with the merchant team and/or the bids team
Business Plans: Maintain an active awareness of Network's business plan objectives and ensure all activities drive toward achieving those objectives.
WHAT YOU'LL NEED:
Pursuing a degree in business management; completed Junior year in college preferred
Intermediate level of Microsoft Excel, Word, and Outlook
Strong technical ability in mathematical calculations and internet research
WHO YOU ARE:
You're hardworking, you roll up your sleeves and get to it
You view yourself as a sponge and ready to learn
You have strong organizational skills, you don't let things fall through the cracks
You are great at identifying problems and coming up with possible solutions
You like to working and collaborating with a team
You enjoy complexity and are motivated to understand the whole story
OUR INTERNSHIP PROGRAM:
Our highly engaged internship program allows you to focus on projects related to category development that will help prepare you for your career. You'll also collaborate and get to know interns in other functions to gain key business skills that will help you succeed in the corporate world. As a capstone to the internship program, you will have the opportunity to present your summer experience and projects to our executive leadership team.
WHAT OUR EMPLOYEES SAY:
"Diving into your career can be a bit intimidating, but at NETWORK everyone made me feel extremely welcome and provided me with great guidance to becoming successful with where I wanted to take my career. I truly enjoyed my internship with NETWORK and I feel that it gave me the right resources for my career moving forward."
– Former Summer Intern
Our PEOPLE and CULTURE are the most important ingredient for our success at NETWORK. That's because constant feedback is in our DNA and HOW you do it is as important as WHAT you do.
NETWORK is proud to be an equal opportunity employer. We are committed to creating a diverse workforce.