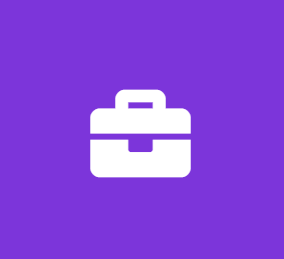 Jr. Data Scientist
Iovate Health Sciences International Inc.
Data Science Full Time
If you are a highly motivated individual with a passion for health & wellness along with a commitment to excellence, we want YOU! Iovate is the maker of the MuscleTech, Six Star and Hydroxycut family of products and the leader in the active nutrition, weight management and health supplements industry!
Due to our rapid growth and our vision to be the #1 active nutrition and weight management supplement company in the world, our company has several career opportunities for passionate, hardworking, and dedicated individuals and we are looking for people like you to join our team!
Our Jr. Data Scientist will be a critical player with the newly launched digital transformation team at Iovate. This role, based in New York City and reporting to the VP, Data Science and Analytics, will work closely with analytics and business leaders to harness the vast amount of data collected by Iovate since its inception as a competitive advantage. Initially concentrating on data centralization and storage best practices, our Data Scientist will work to drive actionable customer and consumer insights, operational efficiencies, high quality marketing and sales analytics, and prediction systems utilizing a variety of techniques, including but not limited to: statistics, machine learning, data mining, decision tree, and artificial intelligence. By allowing our large-scale data to speak to business leaders, you will help to drive change and process throughout the Iovate ecosystem.
Accountabilities:
Work on complex data sets to solve real world problems.
Participate in the design, development and evaluation of innovative models, data science products and solutions for internal clients as well as for our digital innovation team.
Building and extending Iovate's third party data sets as necessary.
Working with various internal stakeholders to enhance and our data collection procedures to include information necessary for analytical purposes.
Process, cleanse and verify the integrity of our data and data systems.
Participate in the design, testing, and maintenance of all data science related products.
Assist with and develop automated processes for large scale analytic products and prediction.
Maintain all Data Science code base that you contribute in GitHub so that our ongoing analyses are repeatable and verifiable.
Provide consultation on best practices in experimental design and serve as a thought leader within the organization as to how we measure results.
Core Competencies:
Bachelor's degree in Computer Science, Mathematics, Data Science, Statistics, Econometrics or other quantitative field with significant scripting needs required.
At least one year of experience in utilizing data science and analytics techniques to business problems.
Master's degree in a relevant quantitative field preferred.
Expertise in SQL, and familiarity with noSQL databases like MongoDB or DynamoDB preferred.
Significant experience coding in R and Python required. Familiarity with dplyr, GGPlot, Pandas and other data manipulation packages will be a significant benefit to the successful candidate.
Experience utilizing standard Web API's (Facebook, Google, etc) for the purposes of ingesting data highly desirable.
Experience with OLS, MLE, Machine Learning, Decision Tree/Random Forest, and AI.
Culture:
Located in New York we offer a dynamic, progressive, team-based environment. We offer a comprehensive benefits package and the opportunity to grow with us. For further information please visit us at www.iovate.com.
Iovate Health Sciences international Inc. is an equal opportunity employer and is committed to ensuring an inclusive and accessible work environment. If you require accommodations to fully participate in the recruitment and selection process, please contact the Iovate Human Resources team to make an accommodation request. Any information received relating to accommodations will be treated as confidential.
We appreciate applicant interest in this position, however, due to the volume of submissions, the Iovate Human Resources team will only contact candidates selected for an interview.
Job Type: Full-time