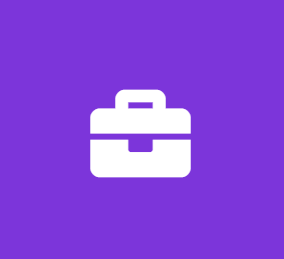 Junior UX Designer
Development Simplified, LLC
Design Full Time
Junior UX Designer
Orem, UT
Development Simplified is seeking to hire a creative full-time Junior UX Designer to join our team. We are looking for someone passionate about design and building quality products. This role requires someone who looks at problems holistically, is driven to grow and learn, and can collaborate with our clients and designers to provide innovative solutions.
About DevSimplify
We are a leading provider of website development services. We have diverse backgrounds in implementing systems and developing custom applications that solve businesses' most complicated challenges.
Types of projects we have built or are currently developing:
Saas
Mobile and web apps
Internet of Things (IoT)
e-Learning platform
Enterprise Resource Planning (ERP) integrations
What you'll do:
Collaborate with Developers, Designers, and other stakeholders, working together to create easy-to-use applications and valuable digital products.
Conduct user research to validate concepts with end-users and partners.
Help produce concepts and prototypes to communicate your ideas and tackle problems with innovative solutions.
Maintain and contribute to existing design systems.
Who you are:
You are a passionate, people-focused, and collaborative designer.
You value attention to detail and quality.
You are a good communicator and problem solver.
Have the ability to both give and receive feedback effectively.
You are willing to grow and driven to learn.
You are excited to improve your craft and iterate on designs.
You have a portfolio of work you can share with us.
(Applications without a portfolio are unlikely to be considered).
Qualifications:
Bachelor's degree in design or equivalent experience in the field.
Familiar with Figma, Sketch, Invision, and/or Adobe Suite.
Good understanding of design principles, usability, accessibility, visual hierarchy, system design, and information architecture.
Compensation and benefits: We offer a competitive salary, based on experience. We also offer excellent benefits:
Paid holidays
Two weeks of PTO
Flexible schedule
Health plan reimbursement
Dog-friendly
Free snacks
Exciting projects
We have a relaxed environment and enjoy work-life balance yet know how to get things done. If you'd like to be a part of our team, work on exciting projects, and grow with us, apply now!