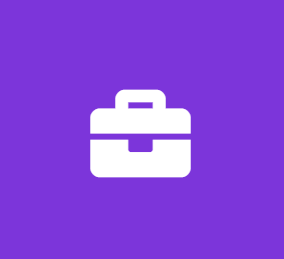 Data Scientist Intern
MilliporeSigma
Data Science Internship
WHAT WE DO
We do our work in three fields: healthcare, life science, and performance materials. Across these three areas, we bring specialist and high-quality products to the world. We work on everything from groundbreaking prescription medicines that treat conditions such as cancer and infertility to over-the-counter products for colds and pain. We provide scientists and engineers with best-in-class lab materials, technologies, and services, and are dedicated to making research and biotech production simpler, faster, and more successful. We develop specialty chemicals for demanding applications, innovative liquid crystals for displays, effect pigments for coatings and color cosmetics, and high-tech materials for the production of integrated circuits.
WHO YOU ARE
-Pursuing Data Science/Data Analytics MS/PhD
-Accountable, proactive in the style of working and working with the "end result in mind"
-Self-motivated worker who is hungry to learn, act and innovate
-Bold and audacious individual who has the confidence to believe that you, as an intern, can change the industry
- Adaptable and flexible to shift between projects or priorities, if necessary
-Sharp communicator and talented presenter with the ability to translate technical content and ideas effectively into business settings
WHAT YOU'LL DO
- Gain experience on how theoretical data science concepts are applied in real life business environment
-Spend the summer living in and exploring Rockville, MD – a suburb of Washington DC connected with the city by Metro
-Take advantage of a large dose of high exposure to key players in the company, including members of the C-suite
-Work on projects that move at a high speed and produce tangible impactful results
-Take charge of what tools you want to use from within business suite and learn what you want to learn
-Meet and present regularly to high-level executives, forming relationships and expanding your business network
-Enjoy a competitive salary/stipend
DESIRED SKILLS
-Python, R and SQL proficiency
-Strength in statistics, data analytics, and hands on experience in programming language (Python and R specifically)
-Experience in analyzing complex data and using results to implement change
-Firm grasp on data analysis using R or Python, pandas, combined with systematic thinking and strategic orientation
- Ability to work with virtual teams
- Excellent interpersonal skills in a multi-cultural environment
- Excellent knowledge of Microsoft suite specifically Excel & PowerPoint
PROJECT POSSIBILITIES
- Quickly understand operations supply chain of the assigned project, identify critical data requirements, evaluate data in hand, work with cross functional groups within the organization to fetch missing data sets
- Develop data analytics to provide required insights into and chart out data science project milestones
- Summarize project progress at agreed milestones to organization leadership through formal presentation
- Incorporate review feedback into downstream project analytics
- Provide recommendations based on insights gained from data science analytics
- Establish reproducible, scalable, efficient automated processes for large-scale data analysis, model development, model validation, and model implementation
- Research and implement novel statistical and machine learning techniques to solve strategic data based problem at hand
- Find new ways to leverage data and information to produce business insights that could lead to new approaches in the areas of business organization, recruitment and retention of knowledge workers
- Contribute to Operations related projects aimed at supporting the business throughout the combination of various data sources, generation of data analytics, insights and recommendations
- Development of statistical models and algorithms that can be easily re-used and leveraged for other projects across the organization
-Work closely with business analytics and business strategy teams to generate meaningful insights
What we offer: With us, there are always opportunities to break new ground. We empower you to fulfil your ambitions, and our diverse businesses offer various career moves to seek new horizons. We trust you with responsibility early on and support you to draw your own career map that is responsive to your aspirations and priorities in life. Join us and bring your curiosity to life!
MilliporeSigma is an Equal Employment Opportunity employer. No employee or applicant for employment will be discriminated against on the basis of race, color, religion, age, sex, sexual orientation, national origin, ancestry, disability, military or veteran status, genetic information, gender identity, transgender status, marital status, or any other classification protected by applicable federal, state, or local law. This policy of Equal Employment Opportunity applies to all policies and programs relating to recruitment and hiring, promotion, compensation, benefits, discipline, termination, and all other terms and conditions of employment. Any applicant or employee who believes they have been discriminated against by the Company or anyone acting on behalf of the Company must report any concerns to his/her Human Resources Business Partner, Legal, or Compliance immediately. The Company will not retaliate against any individual because he/she made a good faith report of discrimination.
Job Types: Internship, Contract
Salary: $22.00 to $27.00 /hour
Experience:
Data Analytics: 1 year (Preferred)
SQL: 1 year (Preferred)
Python: 1 year (Preferred)
Education:
Additional Compensation: