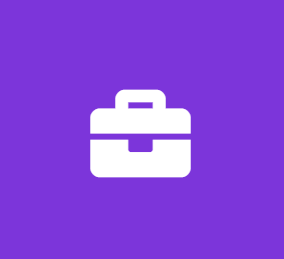 Investment Accountant Intern - Summer 2020
John D. and Catherine T. MacArthur Foundation
Finance Internship
Applicants must apply via website to be considered: https://macfound.wd1.myworkdayjobs.com/en-US/MAC_FOUND_EXT_CAREERS/job/Chicago-Office/Investment-Accountant-Intern---Summer-2020_REQ-000080
The Office of Finance is responsible for all accounting, banking, payroll, budget, internal control, tax, audit and financial reporting for the Foundation and subsidiary operations. The Office is also responsible for maintaining the financial enterprise systems and end user support and training.
Job Description
General Summary of Internship:
Assist in research and implementation of Accounting Standard Updates (for example, ASU 2018-13 (Update to ASC 820)).
Assist with various phases of transition to the new investment accounting solution that will be occurring in 2020.
Assist with migration of investment documentation to new platform.
Assist with transition to new mission-related investment/program-related investment accounting platform for Arc Chicago.
Analyze data integrity of new investment portfolio processes resulting from migration to new platforms.
Qualifications:
We are seeking an undergraduate or graduate student with a strong interest in investment accounting. The candidate should have strong analytic and communication skills, and a strong team orientation working in a diverse environment. The candidate must have taken introductory accounting and finance classes; an investment class would be a plus. Most of the internship will be project work with some exposure to the investment accounting cycle. The candidate will need to manage their time independently. Lastly, due to many of the projects being technology based, the candidate should have strong computer skills, especially in Excel, and must be comfortable learning and using new investment accounting applications and solutions.
Application Process:
Applicants should submit a cover letter and resume. As a requirement, students "must be returning back to school" to be eligible.
Job Types: Full-time, Internship
Experience:
is preferable: 1 year (Preferred)
accounting: 1 year (Preferred)
Work Location:
Internship Compensation:
Schedule: