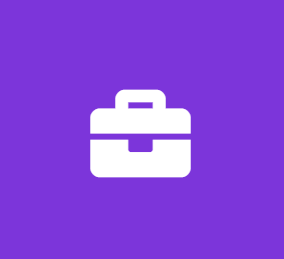 Accounting Internship
red violet
Finance Internship
The Position:
red violet's corporate accounting department, located in Boca Raton, Florida is offering a paid student internship continuing on a part-time basis through the academic year. The internship program will provide the student with relevant skills in a variety of accounting functions via on-the-job training.
RESPONSIBILITIES:
Reconciling general ledger accounts
Roll forward analysis of balance sheet accounts
Monthly financial statement review and analysis
Assist with general accounting month-end closing procedures
Provide clerical support to accounting team
Complete special projects as needed and other duties assigned
REQUIREMENTS:
Must be actively enrolled in an undergraduate program at an accredited local University, with a major in Accounting. Junior or Senior level
Strong technical and organizational skills in addition to excellent written and verbal communication skills, in a professional environment.
A high level of integrity, accuracy, dependability, enthusiasm, and confidentiality.
Proficient in Microsoft Office applications (Excel, Word, and Outlook).
QuickBooks experience a plus.
Position will require a minimum of 10 hours / maximum 20 hours a week.
TIME COMMITMENT:
Hours are flexible throughout the week. Monday – Thursday between the hours of 8:30am – 5:30pm and on Friday's between the hours of 8:00am – 5:00pm.
BENEFITS:
Receive direct supervision and mentoring from the senior accounting staff as well as the Chief Accounting Officer
Participate in professional training offered to all employees
Engage in employee events, such as company picnic
Build resume and explore career options
Apply skills and knowledge to the workplace
Academic credit will be available to qualifying students who receive approval of their university
Flexible scheduling to allow for finals and changes in class schedule
Upon successful completion of internship, will be provided with letter of recommendation
Job Types: Part-time, Internship
Salary: $14.00 /hour
Education:
Work Location:
Benefits:
Typical start time:
Typical end time:
Internship Compensation:
Schedule:
Monday to Friday
No weekends