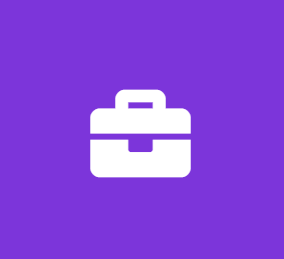 Jr. Java Developer
InfoMarines Inc
Software Engineer Full Time
InfoMarines Inc is seeking a Java Developer who works independently or under only general direction on complex problems which require competence in all phases of programming concepts and practices. Working from diagrams and charts which identify the nature of desired results, processing steps to be accomplished and the relationships between various steps of the problem-solving routine; plans the full range of programming actions needed to efficiently utilize the computer system in achieving desired end products.
Analyze, design, develop, test, and implement distributed applications as part of a systems development team. Provide feedback on and adhere to delivery dates. Provide end-user support as a technical expert.
Java Developer will perform and have the following duties, roles, and/or responsibilities:
Develop and revise program code based on clearly defined requirements.
Prepares documentation of program development, modifications to code as needed.
Draft test plans for system tests, integration test, and stress tests.
Test all functionality of applications based on test plan.
Assist in the setup of production environment including database servers.
Assist in the implementation of applications into production.
May be required to analyze system capabilities to resolve input/output problems.
Must be able to communicate effectively, work in a team environment and think analytically.
Perform maintenance on programs currently in production.
Experience developing applications in Java.
Required Skills:
US Citizen or Greencard Holder with Active Public Trust Clearance.
Excellent troubleshooting skills.
Ability to clearly understand and articulate complex problems.
Very strong interpersonal skills able to work at all levels of the organization.
Strong J2EE developer with experience across Java JPA, Continuous integration, Web services (REST and SOAP – building and implementing)
Experience in AWS is a plus
Database experience with Oracle
UI Frameworks like Angular preferred
Job Types: Full-time, Contract
Salary: $100,000.00 to $120,000.00 /year
Job Types: Full-time, Contract
Salary: $100,000.00 to $120,000.00 /year
Application Question:
Do you have Active Public Trust Clearance ?
Contract Renewal:
Work Location:
Benefits:
Health insurance
Dental insurance
Vision insurance
Paid time off
Visa Sponsorship Potentially Available:
No: Not providing sponsorship for this job
Schedule: