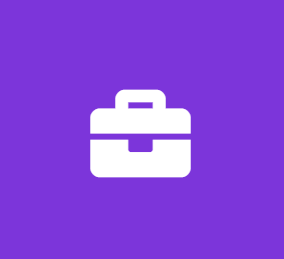 Intern- Nursing
Monroe Clinic Hospital
Nursing Internship
There are 4 Nurse Intern opportunities available for the Summer of 2020! The opportunities are available in Inpatient Services, Family Birth & Women's Center, Emergency Department, and Surgery & Procedure Center/Operating Room. These are full time positions for 12 weeks, and the primary hours will be 7 a.m. - 7:30 p.m., and additional hours as needed. Qualified candidates are required to be pursuing a Bachelor's degree in Nursing and have completed at least one year of nursing clinicals.
Provides research, analysis and documentation support for projects assigned, while gaining a better understanding of how to handle the complex issues of healthcare operations, management and business needs of the organization.
PRIMARY RESPONSIBILITIES
Work closely with preceptor and/or members of leadership team on assigned projects related to strategy, operations and/or other assigned/identified projects. Completes special projects as delegated by preceptor.
Engages in research, data analysis, project management and/or administrative assistance for initiatives and projects, as assigned. Contributes actively by collaborating with other team members and providing input, recommendations and constructive feedback.
Performs department-specific duties and responsibilities in a training capacity. Identifies and uses internal and external support/resources to accomplish work goals.
Performs work assignments in support of ministry and/or departmental goals in an accurate and timely manner. Seeks ways to continuously improve processes and outcomes and effectively communicates proposals for solutions.
Ensures positive internal and external customer relations by providing prompt response to customer requests, maintaining confidentiality and communicating effectively.
Assist in the development of presentations and/or strategic communication to support department and/or entity wide strategic initiatives.
Meets with administrative and management staff to gain a better understanding of each area and attends various administrative, managerial and medical staff meetings, as invited.
Observe and learn aspects of healthcare operations, strategy and other relevant areas, with guidance from the preceptor.
Seeks professional development feedback from administrators, mentors and other colleagues.
Performs other duties as assigned.
EDUCATION
Must be enrolled in a related Bachelor's degree program at an accredited university in their Junior or Senior year. Transcript required.

EXPERIENCE