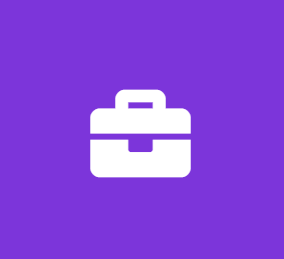 Graduate Nurse (RN I) Summer Cohort Emergency Dept. Days
Houston Methodist
Nursing Full Time
At Houston Methodist the Graduate Nurse (GN) position is an entry level nurse who, under the supervision of an experienced nurse, demonstrates the ability to continuously progress in ability and skill to care for increasingly complex patients, receiving coaching from experienced Registered Nurses (RN) and management and benefits from their practice. The position functions at the Novice stage according to Benner¿s model of clinical practice. The GN position provides professional nursing care to a diverse patient population, conducts nursing assessments, assists with exams and treatment, patient education, and maintenance of medical records. This position collaborates with the physicians and interprofessional health care team to facilitate and maintain efficient, quality care and achievement of desired treatment outcomes. The GN position demonstrates compassion and clinical competency when providing care, using technology, administering medications, performing procedures and managing emergencies, acting as a patient and family advocate in order to monitor patient rights and needs. This position assures continuity of care through appropriate communication, collaboration, discharge planning, and coordination of services.
PATIENT AGE GROUP(S) AND POPULATION(S) SERVED
Refer to departmental Scope of Service and Provision of Care plans, as applicable, for description of primary age groups and populations served by this job for the respective HM entity.
HOUSTON METHODIST EXPERIENCE EXPECTATIONS
o Provide personalized care and service by consistently demonstrating our I CARE values:
INTEGRITY: We are honest and ethical in all we say and do.
COMPASSION: We embrace the whole person including emotional, ethical, physical, and spiritual needs.
ACCOUNTABILITY: We hold ourselves accountable for all our actions.
RESPECT: We treat every individual as a person of worth, dignity, and value.
EXCELLENCE: We strive to be the best at what we do and a model for others to emulate.
o Focuses on patient/customer safety
o Delivers personalized service using HM Service Standards
o Provides for exceptional patient/customer experiences by following our Standards of Practice of always using Positive Language (AIDET, Managing Up, Key Words)
o Intentionally rounds with patients/customers to ensure their needs are being met
o Involves patients (customers) in shift/handoff reports by enabling their participation in their plan of care as applicable to the given job
PRIMARY JOB RESPONSIBILITIES
Job responsibilities labeled EF capture those duties that are essential functions of the job.
PEOPLE - 25%
1. Establishes a relationship with patients, families and the interprofessional health care team to collaborate on the plan of care by using progressive skills in therapeutic communication, which includes active listening and teaching. (EF)
2. Fosters teamwork by responding positively to requests for assistance. Promotes balance within the work unit to foster a healthy work environment. Seeks guidance from interprofessional health care team, when needed, and applies feedback to improve patient outcomes. (EF)
3. Applies expected behaviors and actions with team members which contribute to improvement of department score for turnover/retention/employee engagement on unit-based scorecard. (EF)
SERVICE - 25%
1. Follows the patient and family-centered care standards, as outlined in the Houston Methodist Professional Nursing Practice document. Practices in a manner that is congruent with cultural diversity and inclusion principles. (EF)
2. Develops, updates and communicates plan of care, under the supervision of an RN, including discharge, in partnership with the patient, family and interprofessional healthcare team, using the nursing process. Advocates on patient/family¿s behalf to identify and resolve clinical and ethical concerns, utilizing appropriate resources. (EF)
3. Provides patient education based on learning needs, uses appropriate resources, incorporating planning for care after discharge. Evaluates the patient¿s comprehension and adapts teaching methods accordingly, under the supervision of the RN. (EF)
4. Applies expected behaviors and actions which contributes to department score for patient satisfaction on unit-based scorecard. (EF)
QUALITY/SAFETY - 25%
1. Follows the standards of care related to the nursing process, as outlined in the Houston Methodist Professional Nursing Practice document. (EF)
2. Follows the standards related to regulatory requirements and professional practice as outlined in the Houston Methodist Professional Nursing Practice document. (EF)
3. Provides and modifies care, in a progressive manner, for increasingly complex patients and coordinates care with the interprofessional health care teams. (EF)
4. Applies expected behaviors and actions to improve quality and safety scores on unit-based scorecard. (EF)
FINANCE - 10%
1. Manages time effectively and prioritizes daily tasks, minimizing incidental overtime, seeking assistance as appropriate. (EF)
2. Applies expected behaviors and actions which contributes to meeting department financial targets on unit-based scorecard. (EF)
GROWTH/INNOVATION - 15%
1. Identifies own learning needs, consults with healthcare team experts and seeks continuing education opportunities to meet those needs. (EF)
2. Embraces and enacts new care pathways or service line implementations. (EF)
This job description is not intended to be all inclusive; the employee will also perform other reasonably related business/job duties as assigned. Houston Methodist reserves the right to revise job duties and responsibilities as the need arises.
EDUCATION REQUIREMENTS
o Bachelor¿s of Science in Nursing
EXPERIENCE REQUIREMENTS
o Zero years of experience
o Completion of nursing degree which includes clinical rotation(s) in a hospital setting
CERTIFICATIONS, LICENSES AND REGISTRATIONS REQUIRED
o Graduate Nurse current Texas temporary permit. (Valid 75 days from date of issue)
o American Heart Association Basic Life Support (BLS)
KNOWLEDGE, SKILLS AND ABILITIES REQUIRED
o Demonstrates the skills and competencies necessary to safely perform the assigned job, determined through on-going skills, competency assessments, and performance evaluations
o Sufficient proficiency in speaking, reading, and writing the English language necessary to perform the essential functions of this job, especially with regard to activities impacting patient or employee safety or security
o Ability to effectively communicate with patients, physicians, family members and co-workers in a manner consistent with a customer service focus and application of positive language principles
o Progression towards competent assessment, organizational and problem-solving skills as evidenced by capacity to prioritize multiple tasks and role components
o Progression towards demonstrating time management skills
o Ability to progress towards independence and exercise judgment in interactions with physicians, interprofessional health care team and patients and their families
o Progression towards critical thinking skills and clinical judgment to work as defined by the Nurse Practice Act
o Working knowledge of Microsoft products including Outlook
SUPPLEMENTAL REQUIREMENTS
Work Attire Yes/No
Uniform No
Scrubs Yes
Business professional No
Other (dept. approved) No
On-Call* No (for Non-Exempt or Exempt jobs)
Note that employees may be required to be on-call during emergencies (i.e. Disaster, Severe Weather Event, etc.) regardless of selection above.
Travel**
May require travel within No
Houston Metropolitan area
May require travel outside No
of Houston Metropolitan area
**Travel specifications may vary by department.
Please note any other special considerations to this job: _________________________